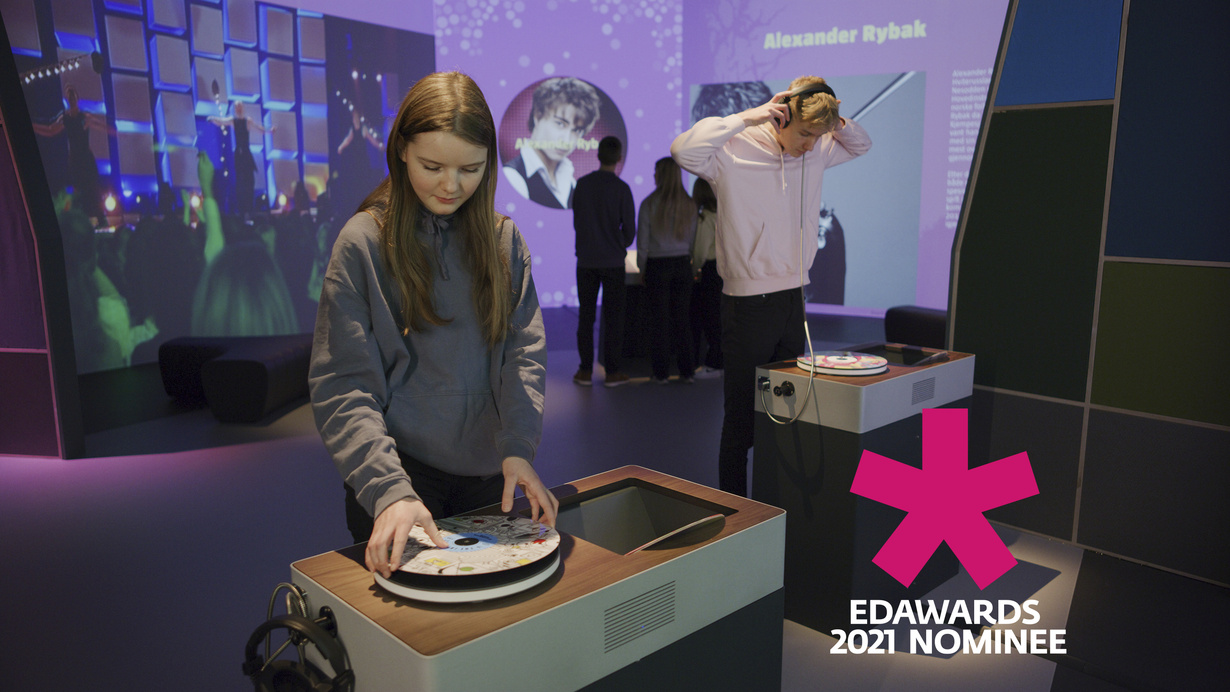 Gagarín has been nominated to the European Design Awards for two interactive installations at the Millenium Room which is part of Rockheim - Det nasjonale museet for populærmusikk.

The project strives to give the visitor a way of exploring the richness of contemporary Norwegian pop music using iconical interaction metaphors for the period of 2000-2020. The experience is twofold: one immersive experience that can be entertained by a large group of people, and another a more intimate experience.

Read more about the project here.


Since we opened Millenniumsrommet in December, we've received great feedback from our visitors who enjoy spending time in the exhibition exploring the countless hours of music using seamless interaction. Mathias Østrem Conservator Rockheim – Norway's National Museum of Popular Music.