Rockheim
Trondheim, Norway
Rockheim is Norway's National Museum of Popular Music. Since the museum's opening in 2010, there has been a steady stream of visitors eager to learn about this music and its history. Gagarin designed two interactive installations for the Millenium Room which is part of the overall exhibition.

The Millennium Room is the last exhibition area in the Time Tunnel, a series of spaces dedicated to music from consecutive periods in Norway.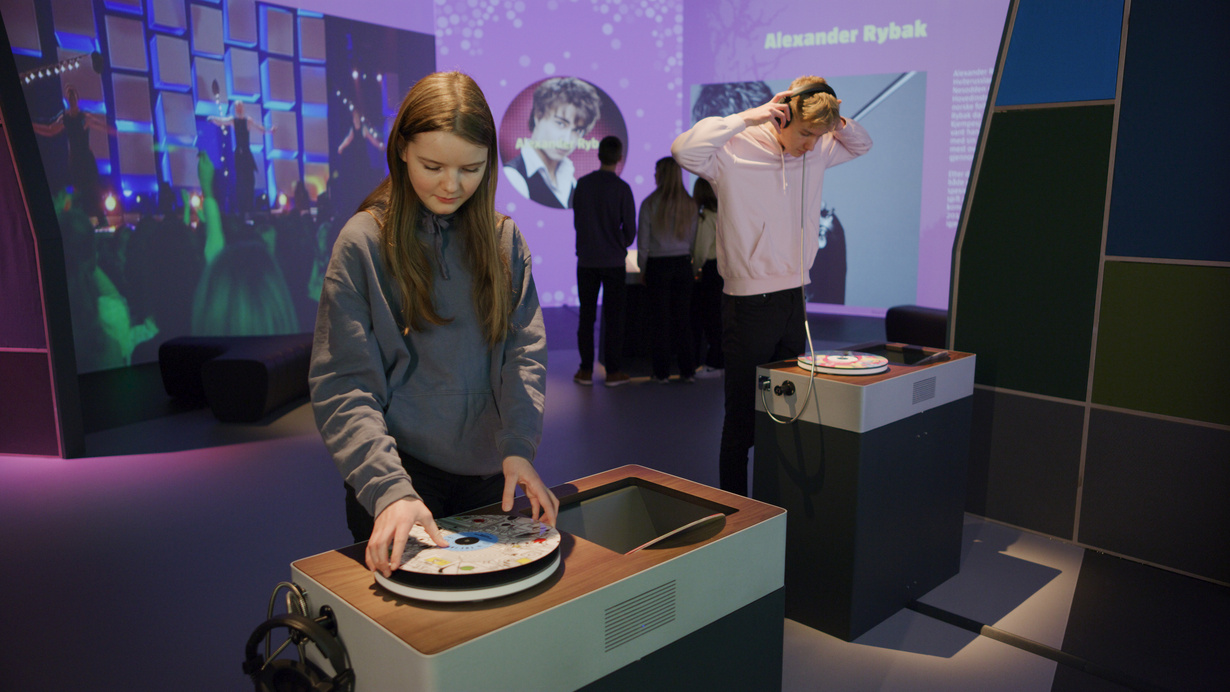 Since we opened Millenniumsrommet in December, we've received great feedback from our visitors who enjoy spending time in the exhibition exploring the countless hours of music using seamless interaction." Mathias Østrem Conservator Rockheim – Norway's National Museum of Popular Music.