Reykjavik's City Library Competition
Reykjavík, Iceland
Reykjavik's historic Grófarhús, a late 18th-century harbour warehouse in the heart of the city, is on the cusp of a remarkable transformation. The city library invited four teams to compete in the competition to design the future of Grófarhús, and in doing so, to redefine itself to become a living community space and participation platform for all residents of Reykjavík.
Our team's vision for the new Grófarhús is to create a living community space that champions inclusivity and user co-creation. The design seeks to capture the attention of passers-by and integrate the library seamlessly into the urban landscape.
Our entry was given a special mention as "an interesting proposal which is attractive, bright and inviting" and the information display and wayfinding "a particularly interesting approach".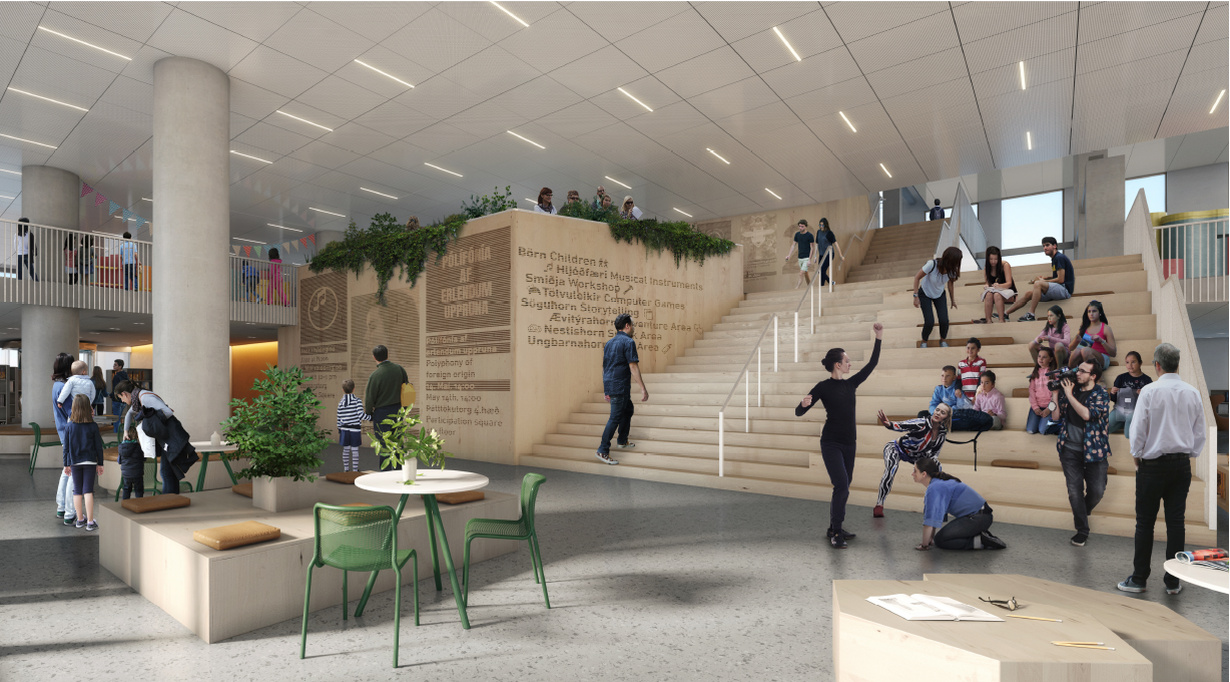 Our work was focused on information design, wayfinding, interactive architecture, service design and general placemaking, proposing user co-creation with staff and guests throughout the design process. Gagarin Design Team