Red Terror Competition
Tallinn, Estonia
Gagarin, together with Tvíhorf architects and H2E exhibition designers, have been awarded for their submission to the competition to design a new museum in Tallinn, the Red Terror – a Museum for the Crimes of Communism.

Installed in the Patarei fortress, a historical prison, the exhibition meets challenging topics head-on. It illustrates the methodology of communist terror and shows how the shifting regimes which occupied Estonia during the 20th century used the prison to exert control over Estonia's citizens.

Special care was taken to accurately represent the shifting ideologies that swept across the country, the prison conditions, and the horrible crimes perpetrated there. Our goal with the design was to incorporate as much of the decaying building in its original state to allow it to speak for itself. Rather than refurbishing everything, we employed the design concept of creating an exhibition layer over the original features in stark contrast to the historic building. As such, the building, the traces of peoples' time there, and their stories take centre stage.

It was an overwhelming experience to visit the place where history comes to you. Every brick preserves a story or a perspective on life, whether today, yesterday, or in prison.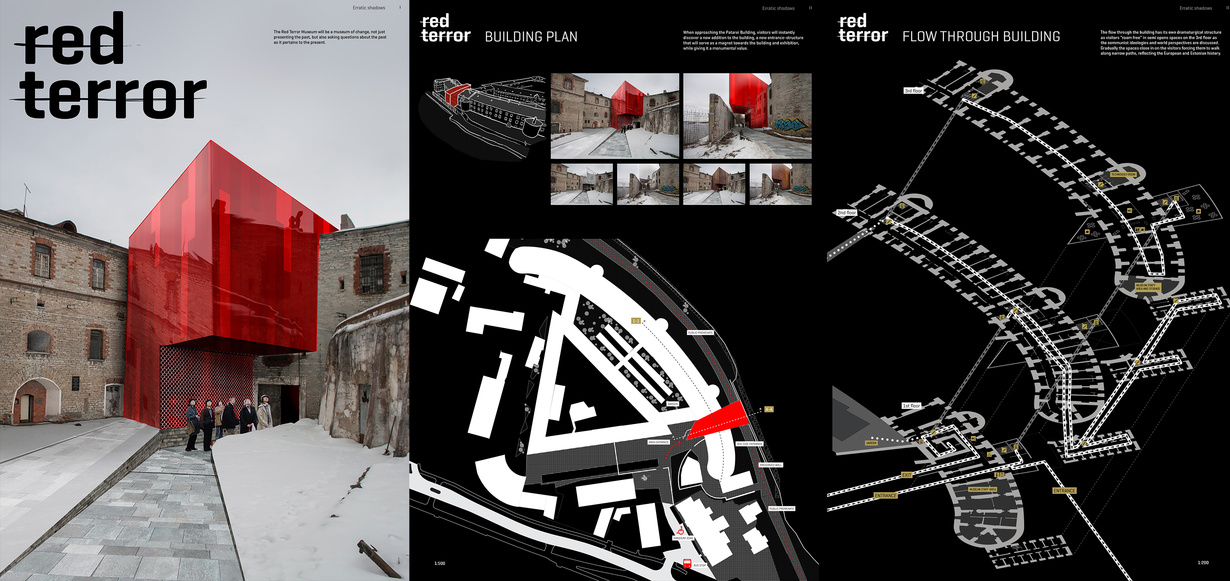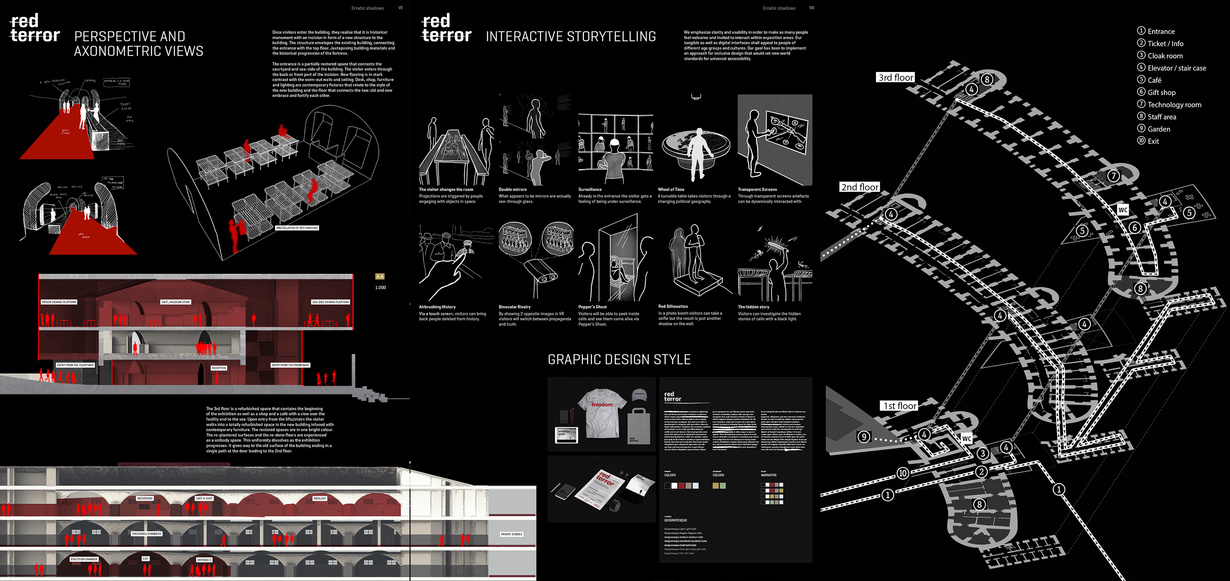 The author has made sense of the building in such a way that both old and new would function side by side. This applies within the building, where authors see completely unrenovated rooms above which visitors seem to float on purpose-built passageways, alongside rooms designed in a contemporary fashion. The ideas for the exhibition are very well thought out and their implementation is innovative. Jury comment