Organs
Ásmundarsalur, Iceland
New legislation in Iceland states that from January 1st, 2019 every Icelander is to be an organ donor by default (when deceased) unless one chooses not to be.

To celebrate this historic moment product designer Sigga Heimis teamed up with Gagarin, sound artist Gunnar Árnason and light designer Kristján Kristjánsson to create an exhibition on human organs. The team wanted to raise general awareness of this new legislation since about 30 Icelanders are in an urgent need of an organ transplant every year. Their well being is a race against time.

The installations are a mix of oversized glass organs design by Sigga Heimis and created by the New York-based glassblowers Corning Museum of Glass, but with added sound and light effects by Gunnar and Kristján that really brings the organs to life.

The Gagarin design team added to that experience by using X Rays of real organs in the overall design and, with the help of the Directorate of Health in Iceland, transformed selected clusters of images into moving narratives with a meaningful message for the visitors.

This audio/visual feast will be open every day until February 17th, 2019 at Asmundarsalur in Reykjavik.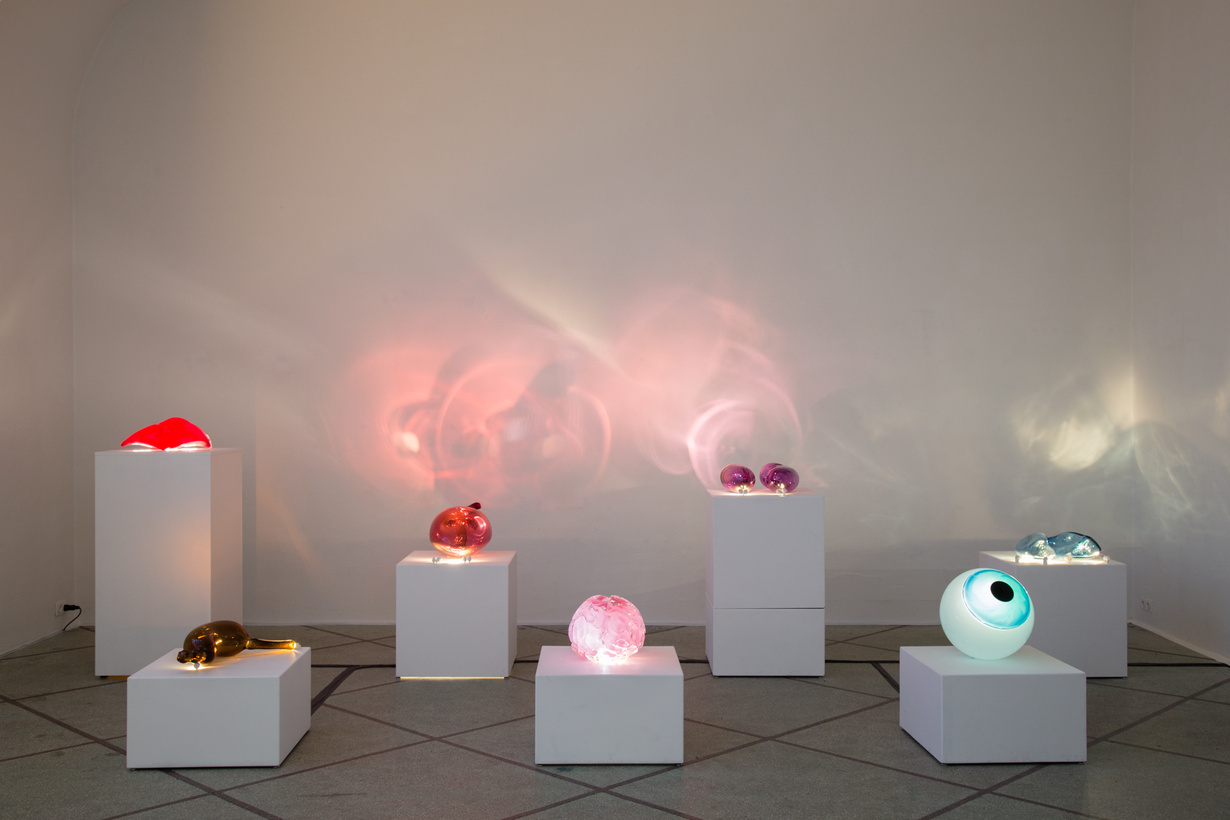 Organs, where the spectator can admire organs made of glass. The Reykjavik Grapevine. Best of gallery, Runner up.