Heavy Water Cellar
Vemork, Norway
On a dark night in February of 1943, the world-changing Norwegian sabotage action "Operation Gunnerside" took place at the Vemork power plant and destroyed the Heavy Water Basement. This basement in the hydrogen factory housed the production facility of heavy water used by the Nazis in the race to develop a nuclear bomb. By destroying the production site, the Allied forces could set the Nazis back considerably.
Our team brought the actions from that historical moment to life by creating an interactive exhibition in a glass building surrounding the excavated original basement. To experience the danger of that night, we used augmented reality to bring to life the perilous journey the saboteurs took. We developed an innovative way to demonstrate how heavy water was produced in the 1940s using an electrolyzer. As visitors tour the original basement, they encounter multimedia installations which exemplify the dilemmas the saboteurs encountered during their life as soldiers in the war. We highlighted the original museum artifacts by encasing them in holographic displays to bring together the digital with the historic in a way that adds layers of information to the object while still protecting it.
Gagarín's closest partners in the project were Kvorning Design and Viz.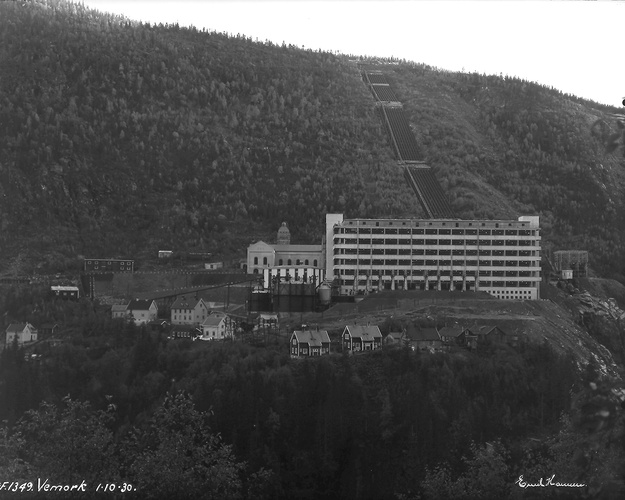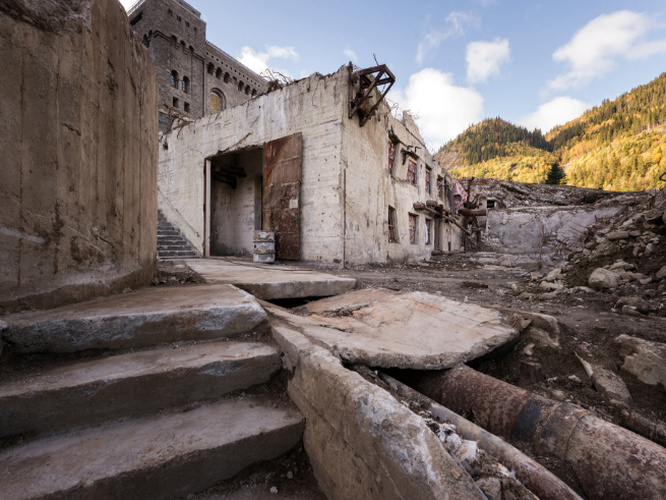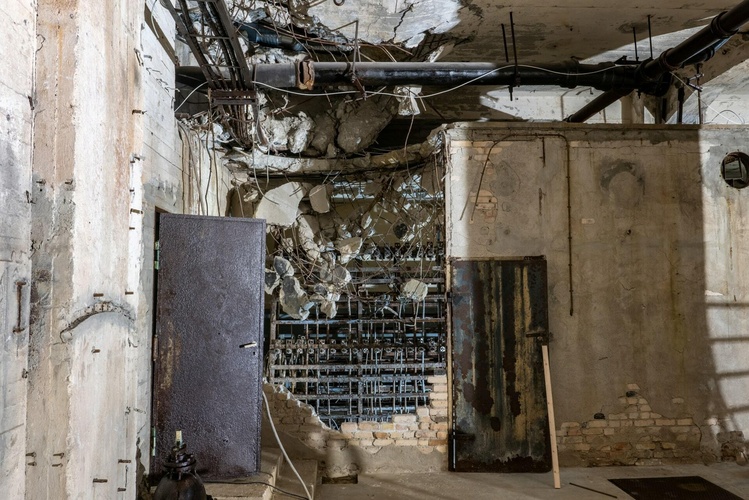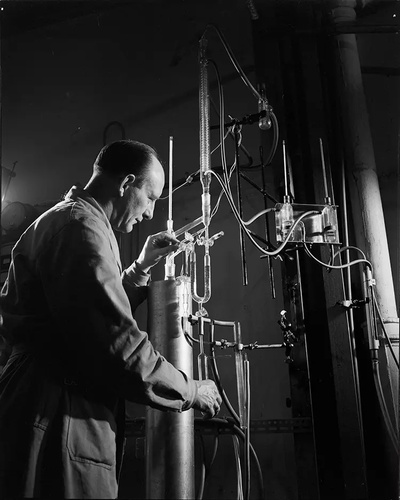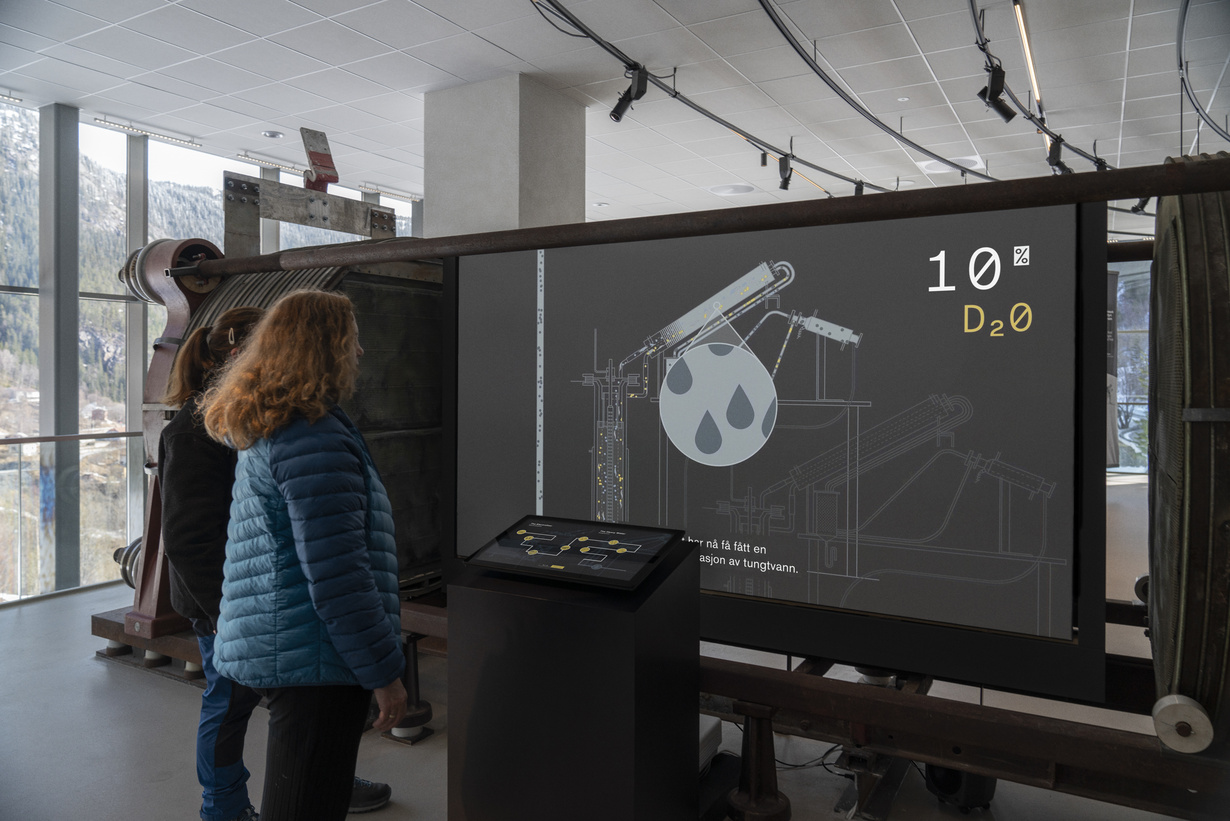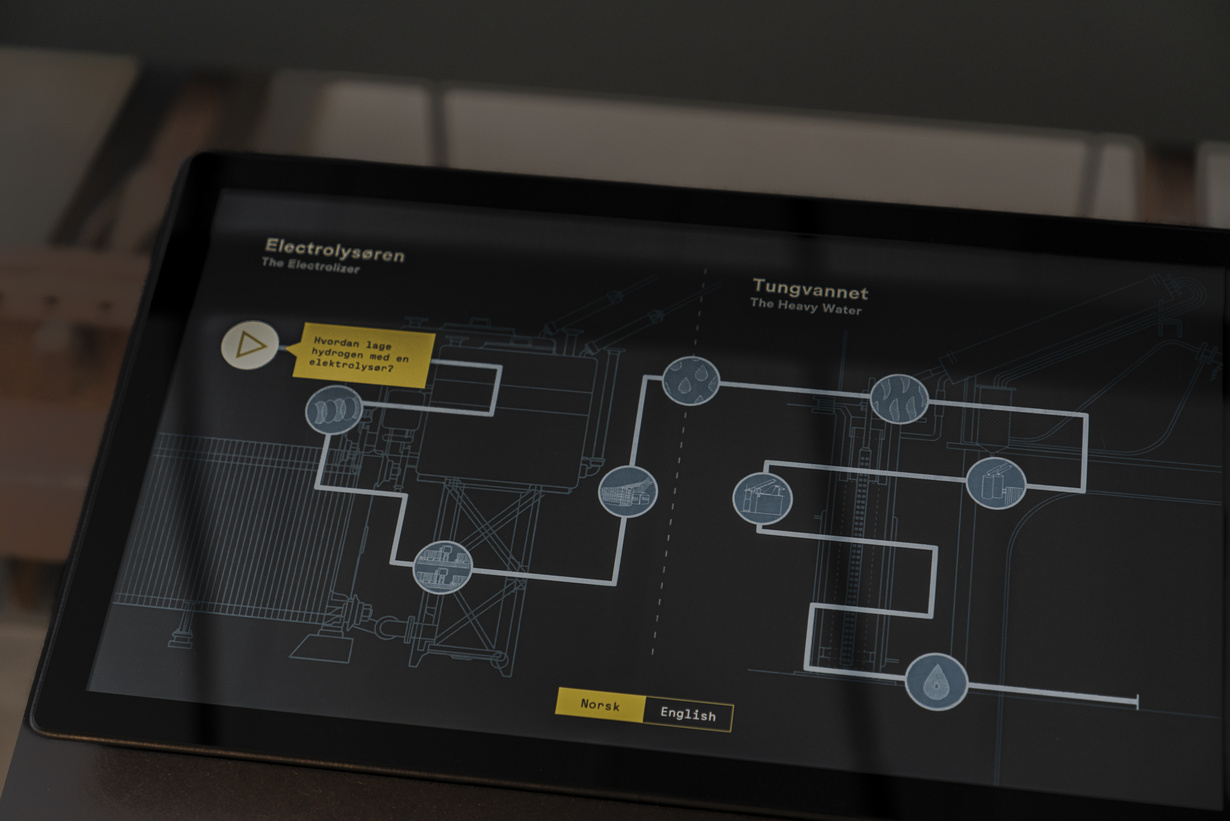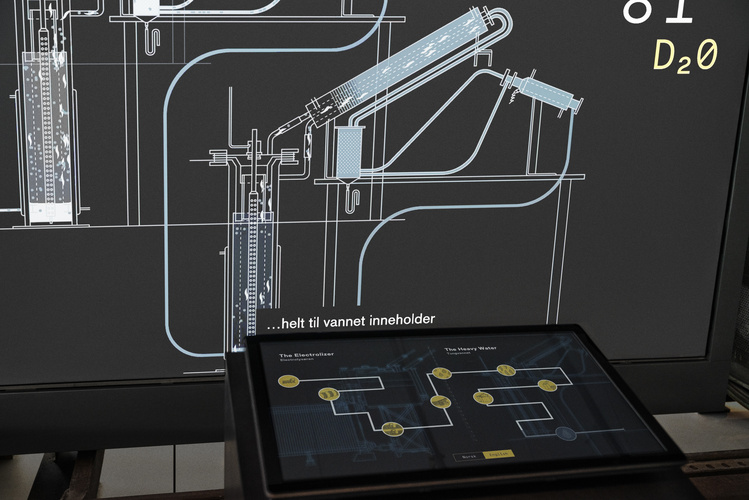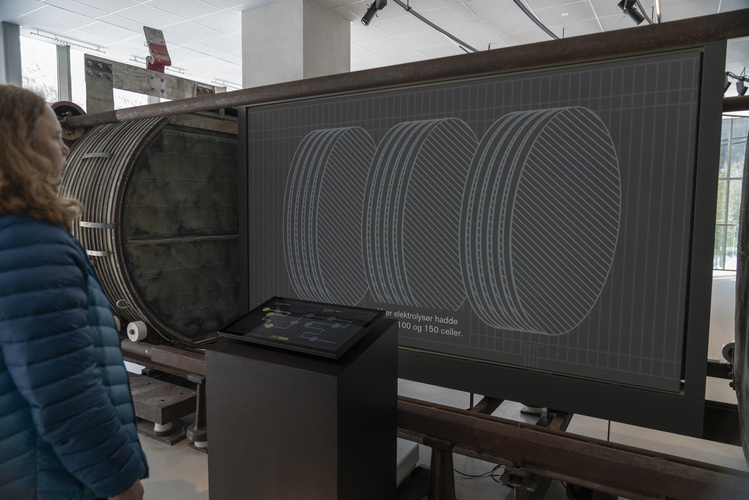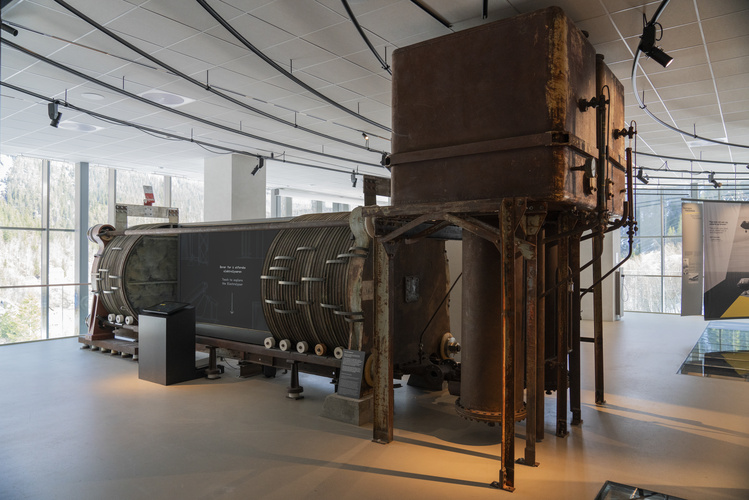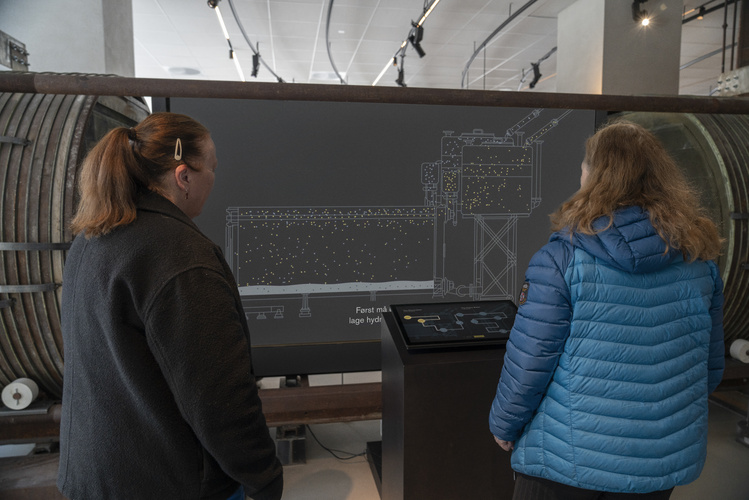 Experience what was once the world's largest power station and is now a UNESCO World Heritage Site as part of the Rjukan-Notodden Industrial Heritage Site. Norsk Industriarbeidermuseum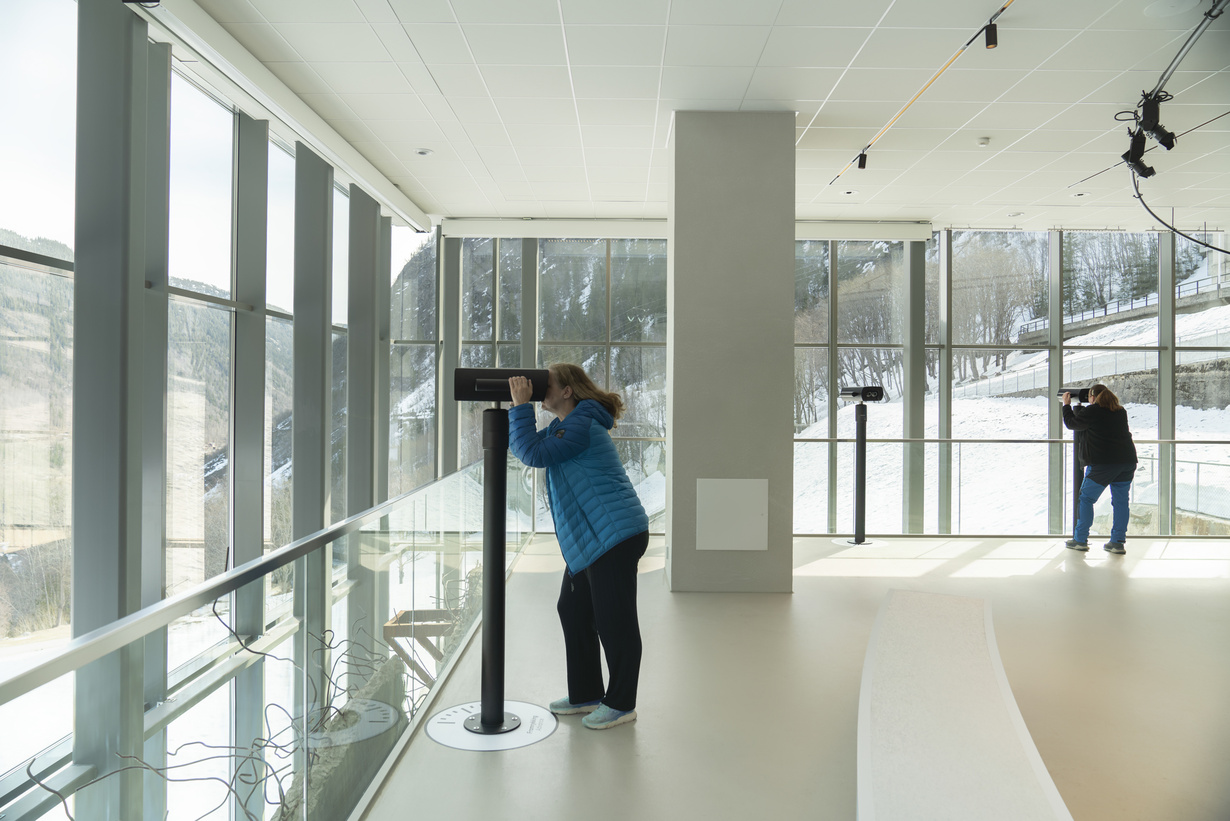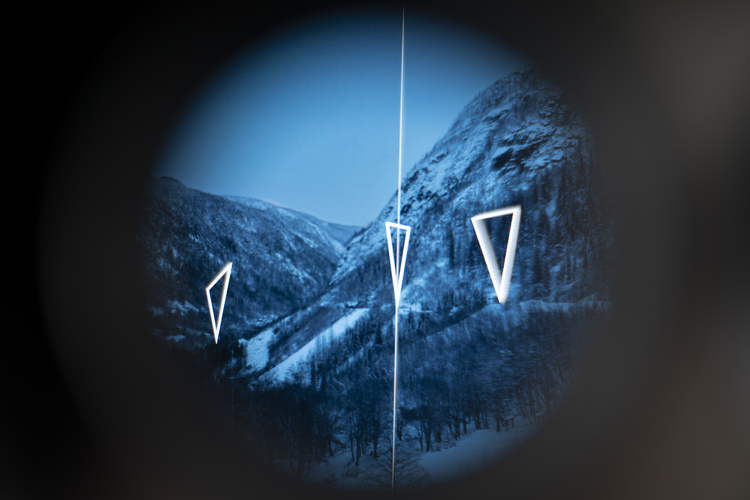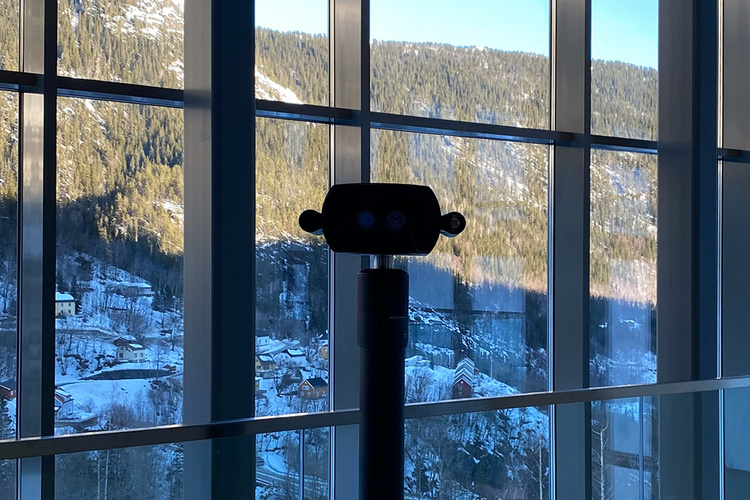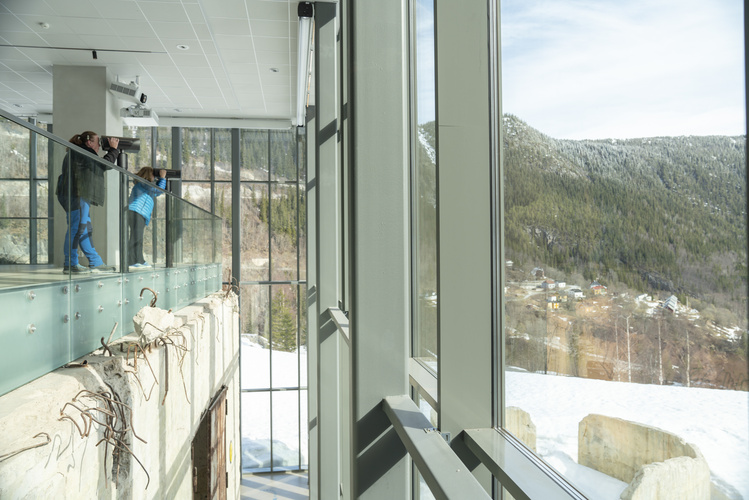 Follow in the feet of heroes. Stand where the heroes stood. See the result of the mission that changed the course of history, while also learning about a major, important part of Norwegian history. Norsk Industriarbeidermuseum