Eldheimar
Vestmannaeyjar, Iceland
In May 2014, an exhibition in the Westman Islands about one of Iceland's biggest natural disasters, the Heimaey eruption in 1973, was launched in a new building on the slopes of the Eldfell volcano. The eruptive fissure that opened, was only 150 meters from the closest houses but eventually Lava and ash destroyed almost 400 homes and businesses, a third of all buildings on Heimaey.

Visitors can learn about the extreme forces of nature that not only reshaped the island but also the lives of its inhabitants. You can learn about the remarkable story of how over 5000 inhabitants fled to the mainland of Iceland in the night, or how some stayed to fight the lava flow and finally about those inhabitants who returned to Heimaey to reconstruct their homes.

Gagarin produced four interactive installations that explain different aspects of this historic event. We worked in close collaboration with the exhibition designer, Axel Hallkell Jóhannesson, to tie our interactive narration tight into the overall exhibition.

Gagarin was awarded an Honor Award by SEGD for the Eldheimar exhibition in Westman Islands, Iceland. There are over 1,700 members in more than 20 countries in SEGD and among 336 submissions only 6 received the highest Honor Award.
This project practically redefines interactivity, minimizing digital content in favor of shovels in sandboxes, photo cubes, and a lava-covered house. Visitors get the visceral experience of digging out a destroyed home. The relative absence of flashy technology gives this space a wonderful immediacy SEGD Design Award Jury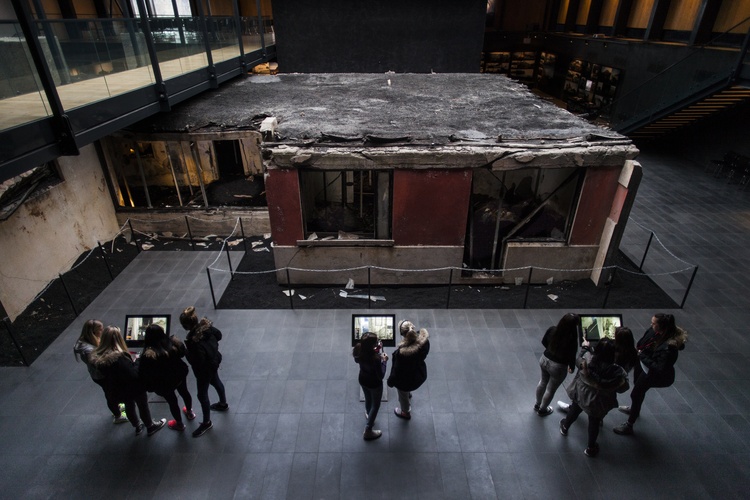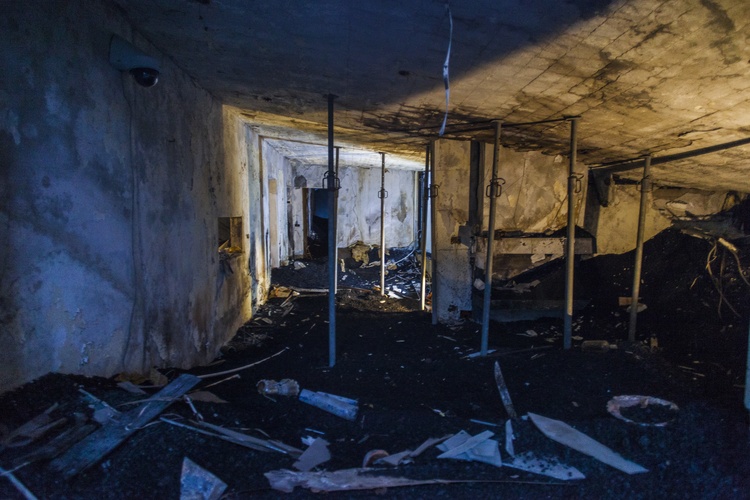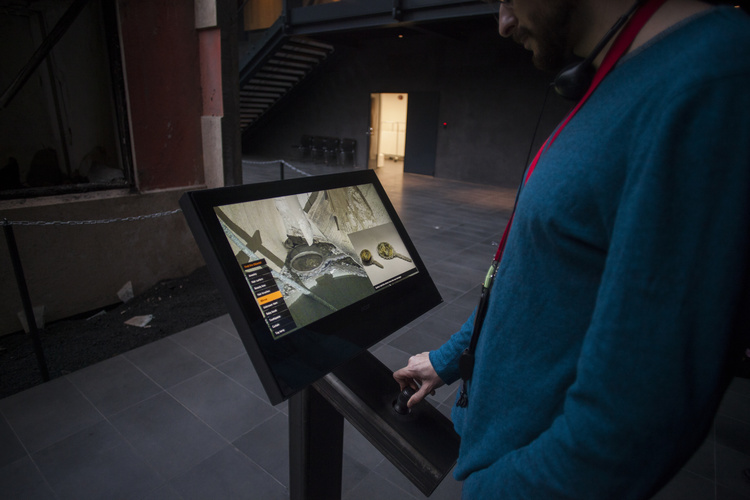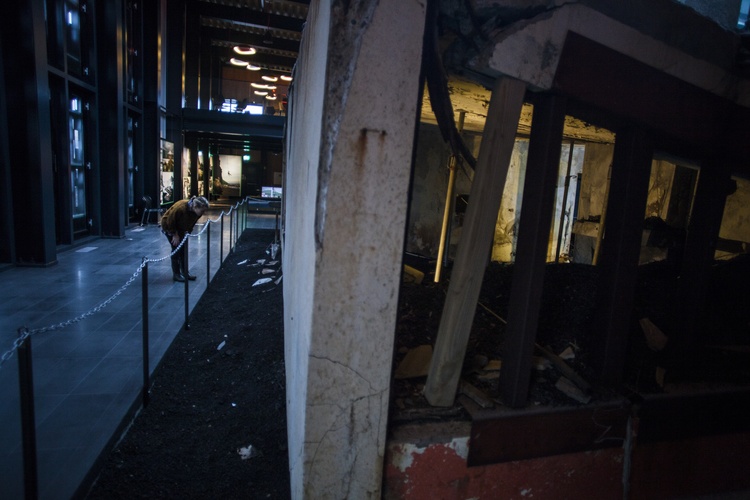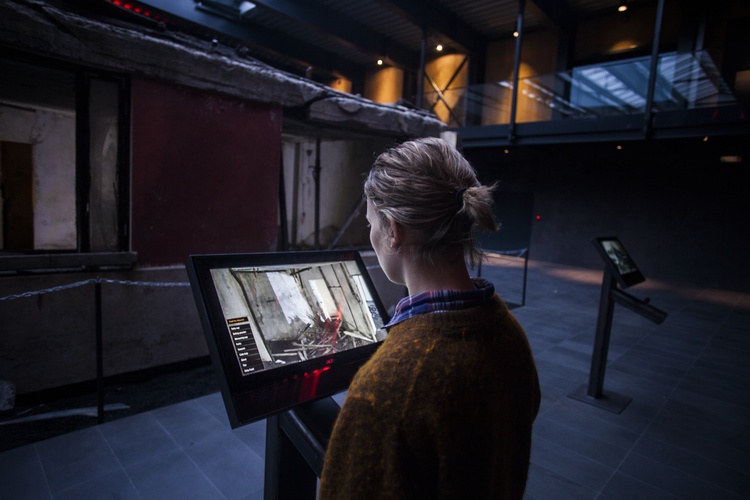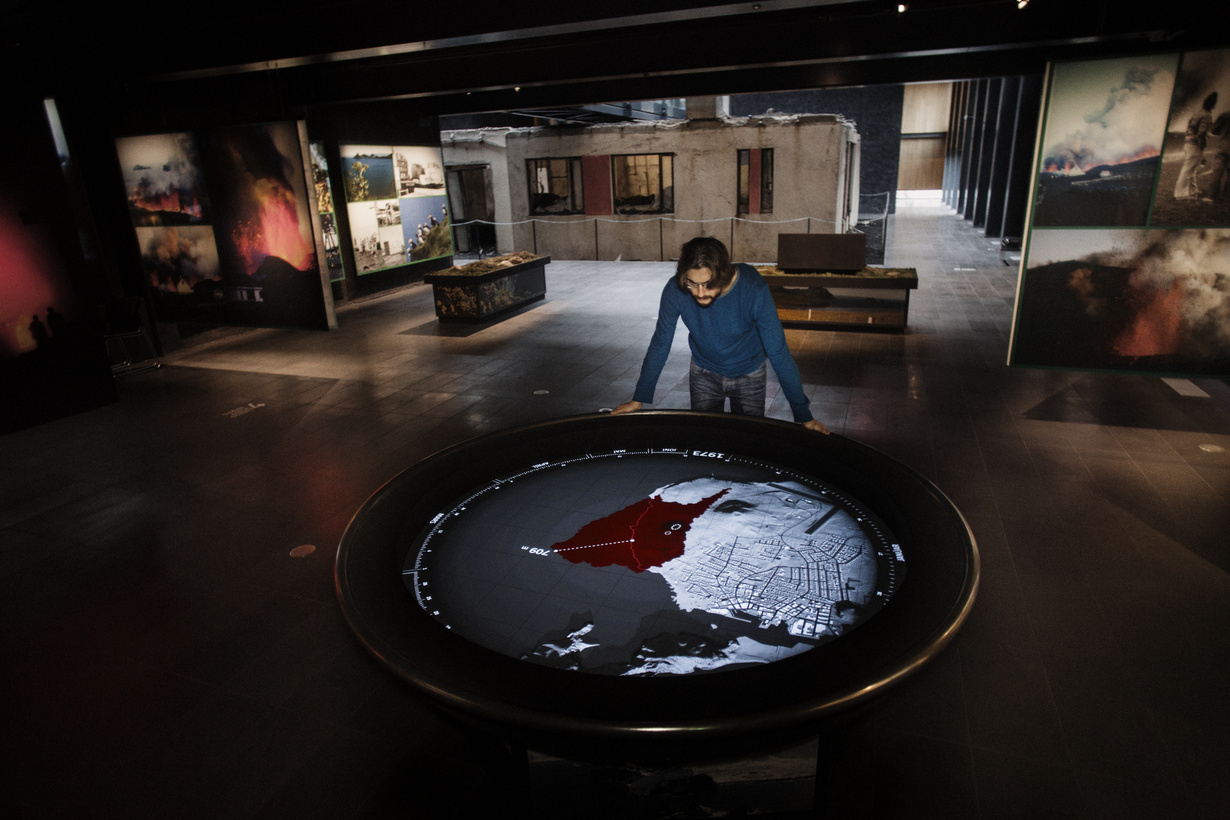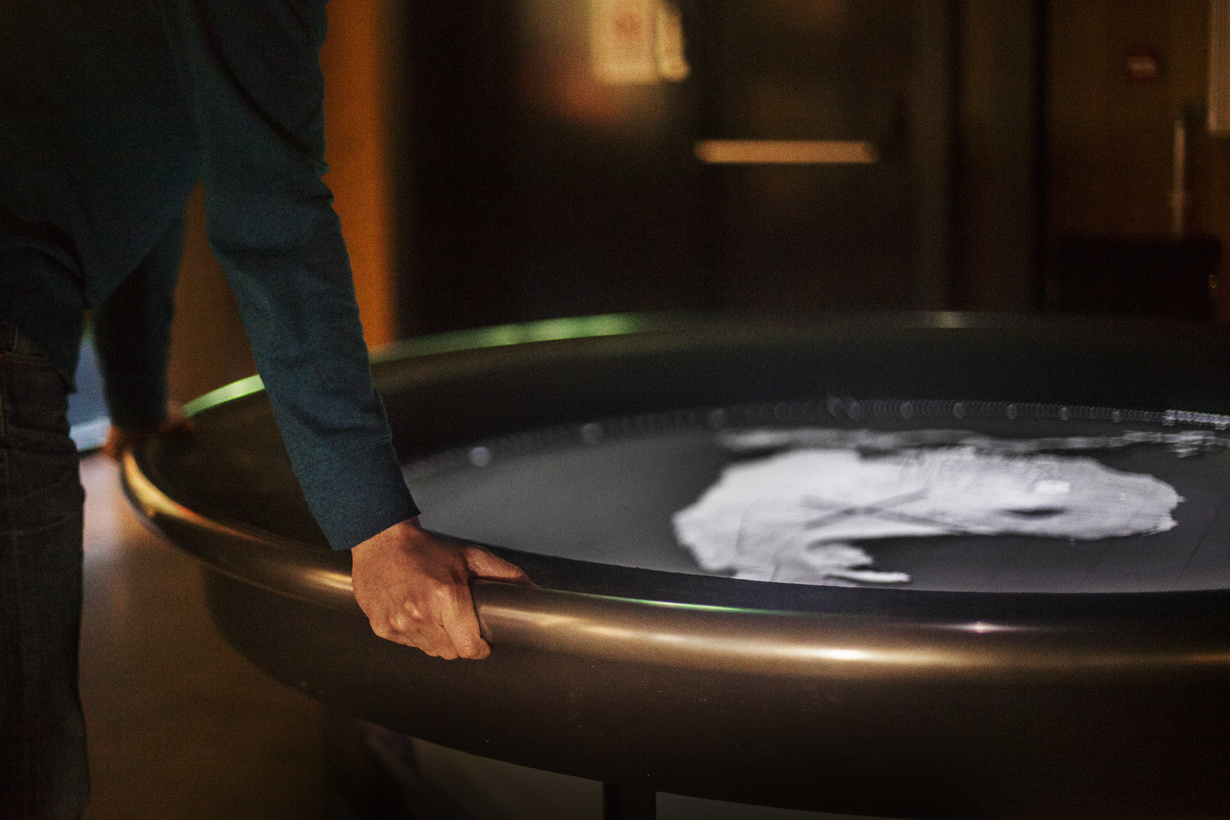 A hauntingly beautiful experience that communicates the wrath of Mother Nature through delightfully simple interactions. The dark, ashy environment gives way to playful experiences that erupt with emotion without sacrificing engagement SEGD Design Award Jury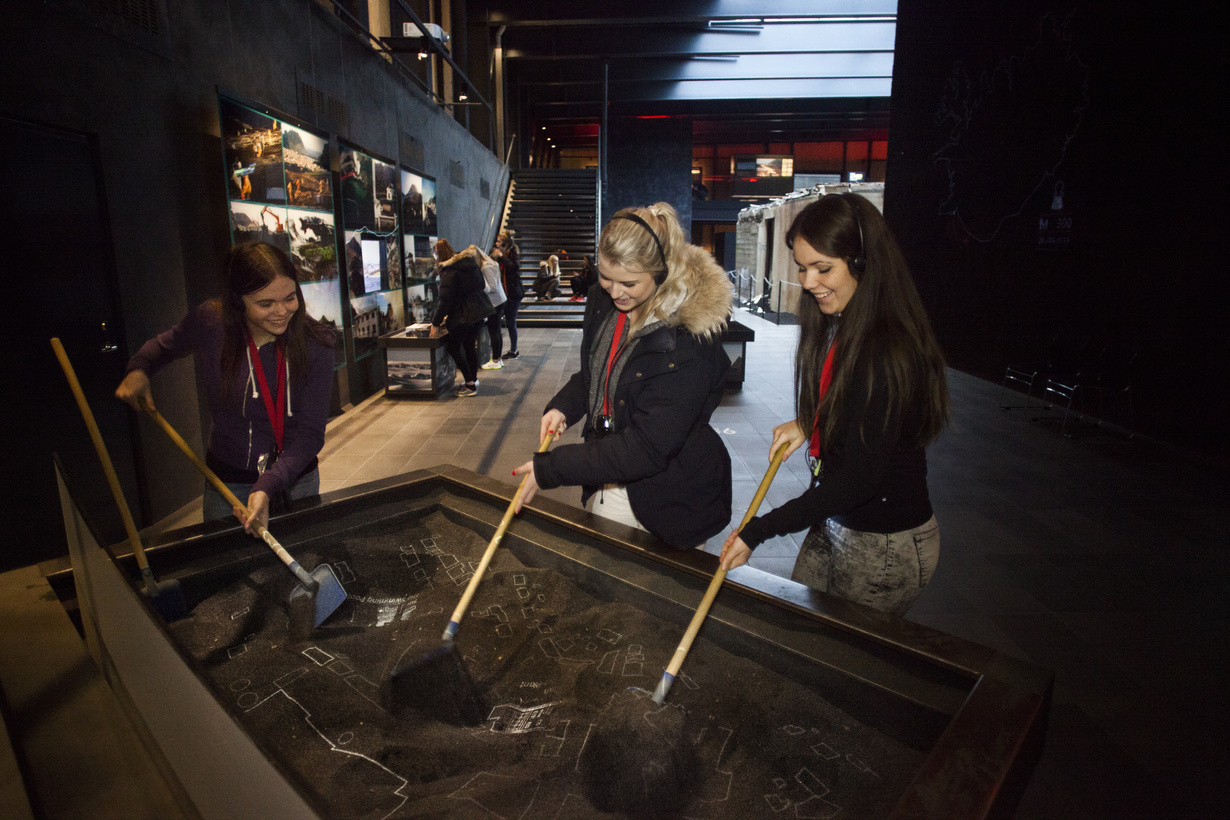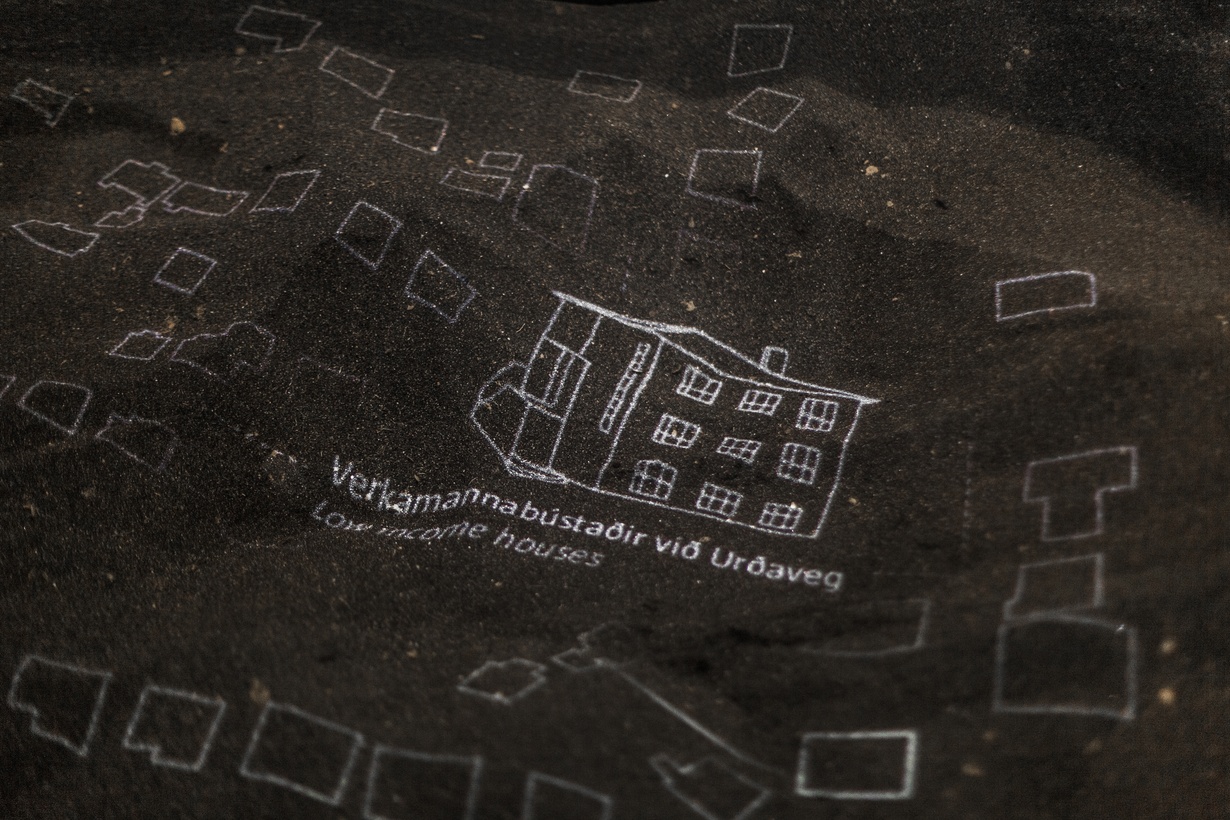 This project demonstrates a sophisticated overall design language that allows for the traumatic subject matter to speak for itself, at the same time interactive media are used in an playful manner that engages the audience to explore the historic events and to relate to them on a personal level. SEGD Design Award Jury