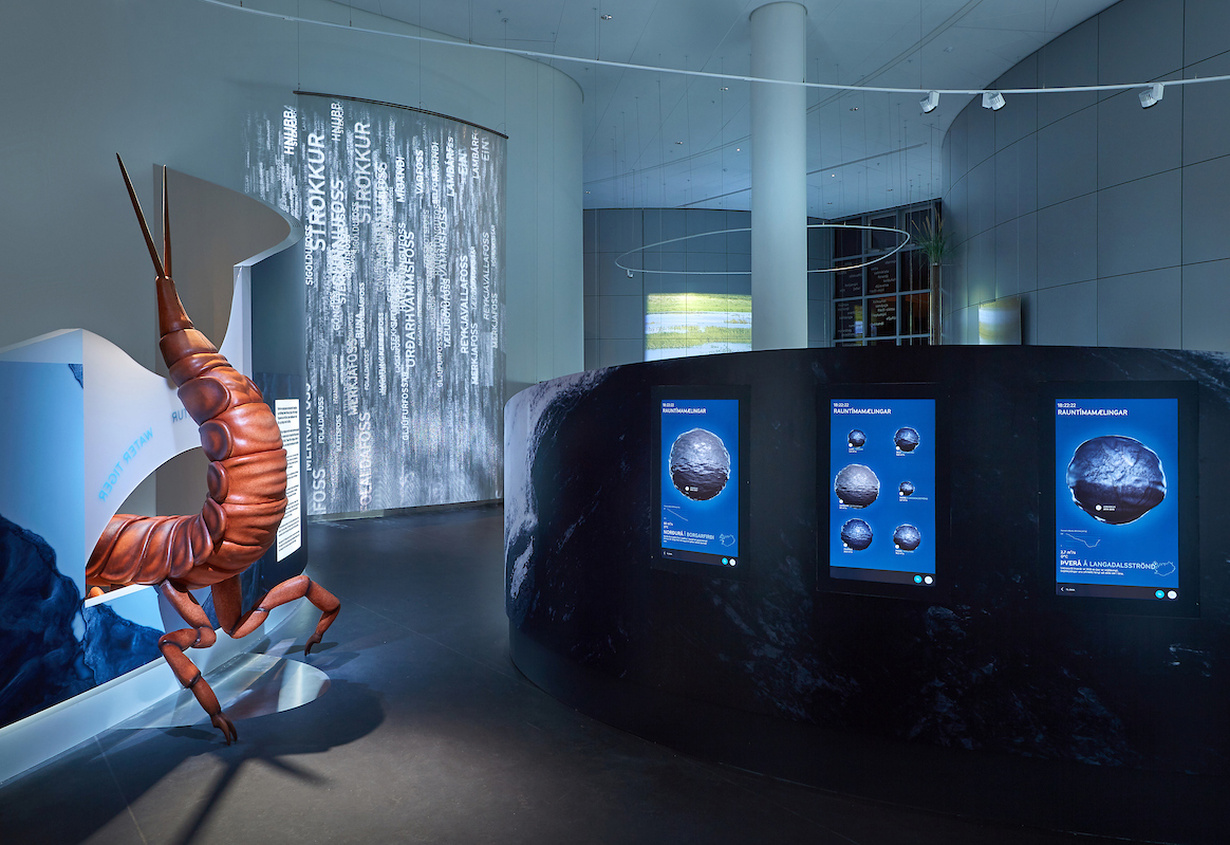 Nominations for the European Museum of the year Award 2022 have just been announced. One of the nominated exhibitions is "Water in Icelandic Nature", which is a part of the Natural History Museum of Iceland.
The exhibition provides an innovative insight into Iceland's most important resource: our precious water. The exhibition was designed by Þórunn S. Þorgrímsdóttir, and interactive installations were designed by Gagarín and Art+Com. The exhibition opened on December 1, 2018, in Perlan, Reykjavik.
Gagarin designed three interactive media stations for the exhibition, which were awarded the prestigious Red Dot "Best of the Best" award in the category "Interface design and user experience". In addition, the installations were awarded at the SEGD Global Design Awards 2019 and nominated for the European Design Awards 2109.
Waterfalls - An audio/ visual installation where the names of 773 waterfalls in Iceland form a poetic waterfall.

Meters - An interactive station showing the real-time status of 18 different Icelandic rivers.

The Ecosystem Viewer - An interactive table where guests explore various wetlands from mountain areas to the sea.