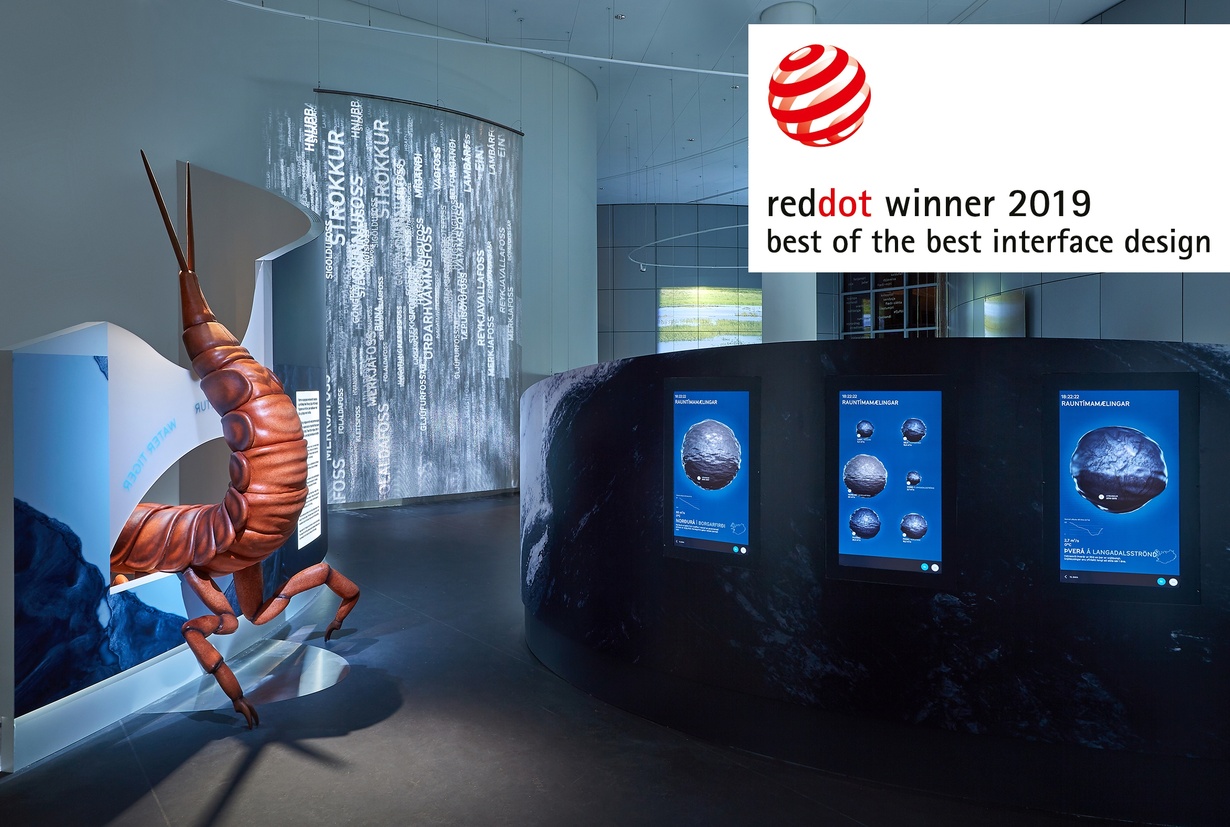 Icelandic Museum of Natural History´s exhibition Water in Icelandic Nature has been awarded the much-coveted Red Dot: Best of the best as part of the Red Dot Award: Communication Design 2019 in the categories of "Interface Design and User Experience". Only entries that win over the jury with their very high design quality and creative performance receive this distinction.
Gagarin designed and produced the three awarded interactive stations that provide a unique perspective to different water phenomena in Iceland.
Waterfalls
An audio/ visual installation where the names of 2000 waterfalls in Iceland form a poetic waterfall.
Meters
An interactive station showing the real-time status of 18 different Icelandic rivers.
The Ecosystem Viewer
An interactive table where guests explore different wetlands from mountain areas to the sea.
The exhibition provides a comprehensive and innovative insight into one of the most important resources of Iceland, the water, that fosters diverse life and will be the key to a flourishing future in the country. The exhibition which is close to 400 sqm in size was designed by Þórunn S. Þorgrímsdóttir as head of design and exhibition curator.