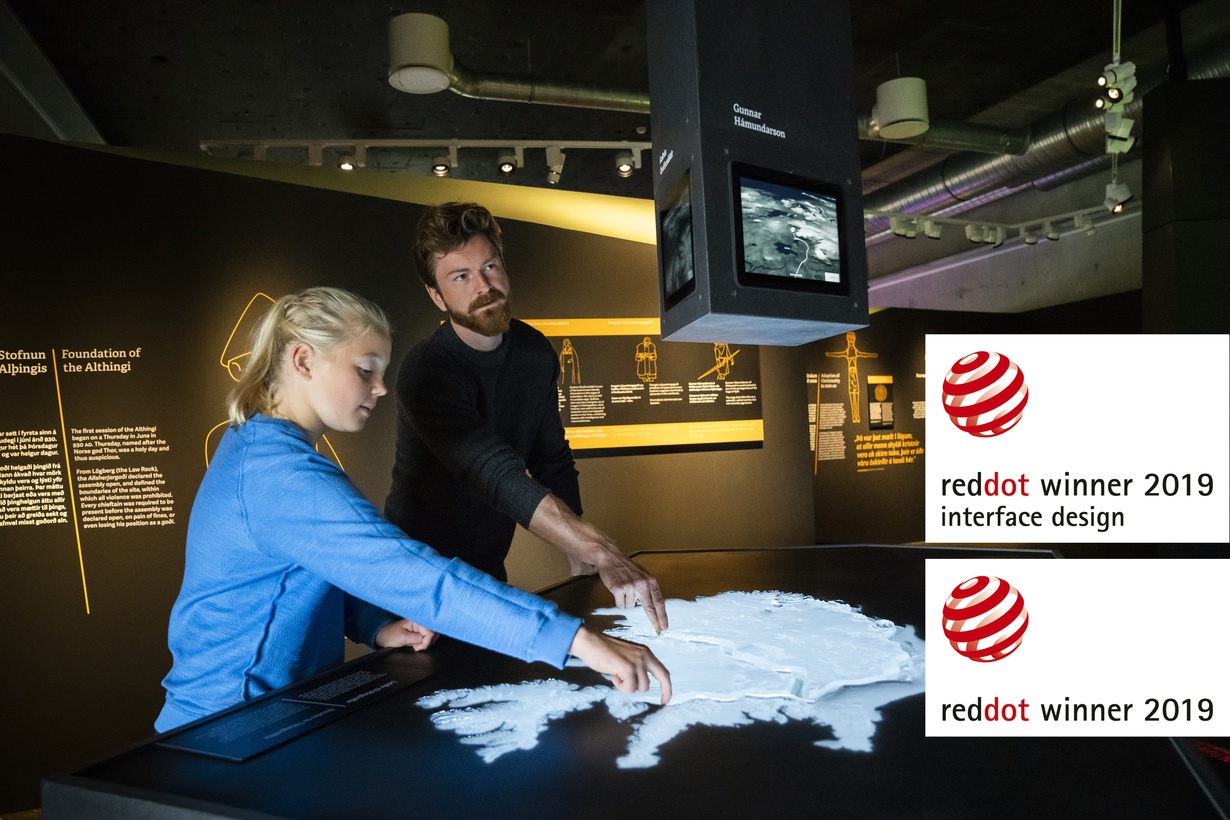 Heart of Iceland has been awarded the much-coveted Red Dot as part of the Red Dot Award: Communication Design 2019 in two categories, "User Experience- and Interface Design" and "Information Design." The international jury only awards this sought-after seal of quality to entries that win them over with their good design quality and creative performance.
In jury sessions that lasted several days, the 24 experts on the Red Dot jury evaluated each of the 8,697 entries individually.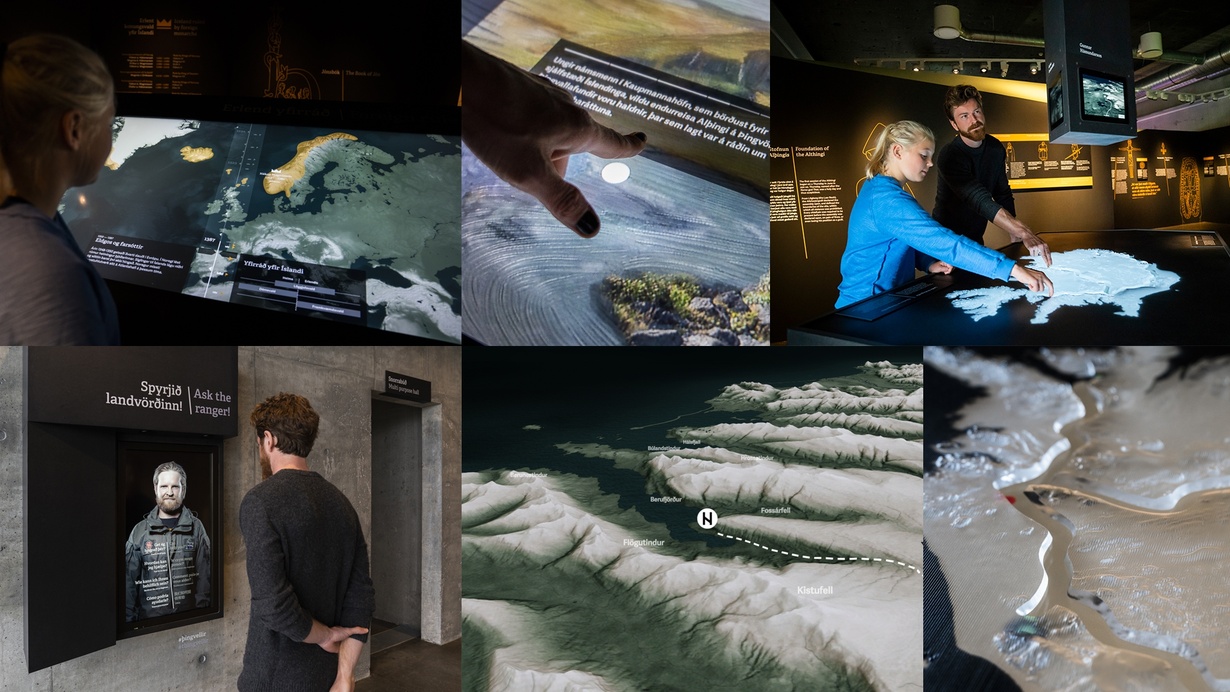 Heart of Iceland is located at Þingvellir National Park, situated on the tectonic plate boundaries of the Mid-Atlantic Ridge and also the place where Iceland became a commonwealth when the parliament was established there in 930. Þingvellir has for centuries had a unique place in the heart of every Icelander. Visitors are invited on a journey through history and nature. At first, they get to look into a long gone past through immersive and interactive experiences. Thereafter visitors get the opportunity to explore the nature of the area in a fun way. Before heading back out to nature some future scenarios are drawn up so visitors are left with thought-provoking questions.
The project included over 10 interactive installations in an open space. Tangibility is the key and visitors need to "work" to earn an understanding.