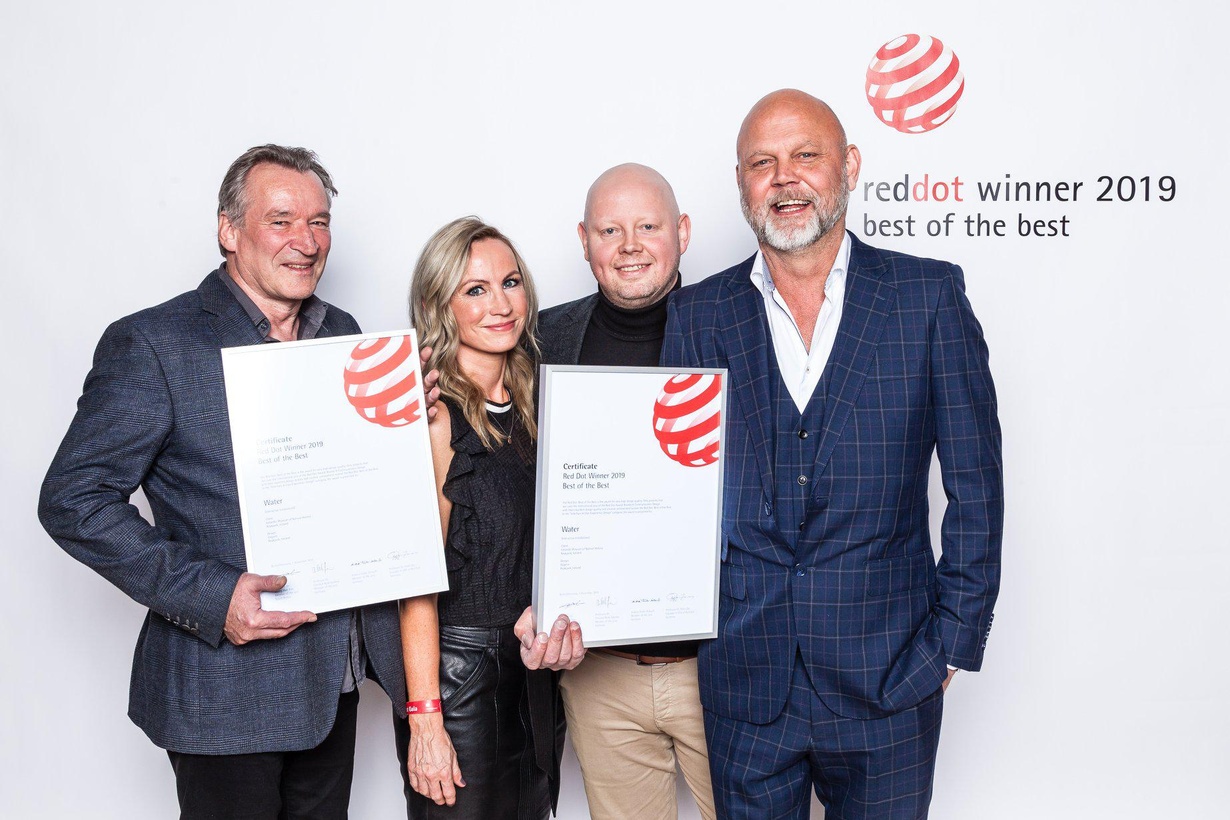 Last weekend, the Red Dot awards were presented in Berlin. The awards are considered one of the most prestigious and most sought after design awards in the world.

The new WATER exhibition at the Natural History Museum of Iceland received the "Best of the Best" award in the category "Interface design and user experience" for three interactive solutions designed and produced by Gagarin.

Gagarín also received two additional awards for their part in the exhibition "Heart of Iceland", which is located in Thingvellir National Park. The awarded design was for "information design" and "interface design and user experience".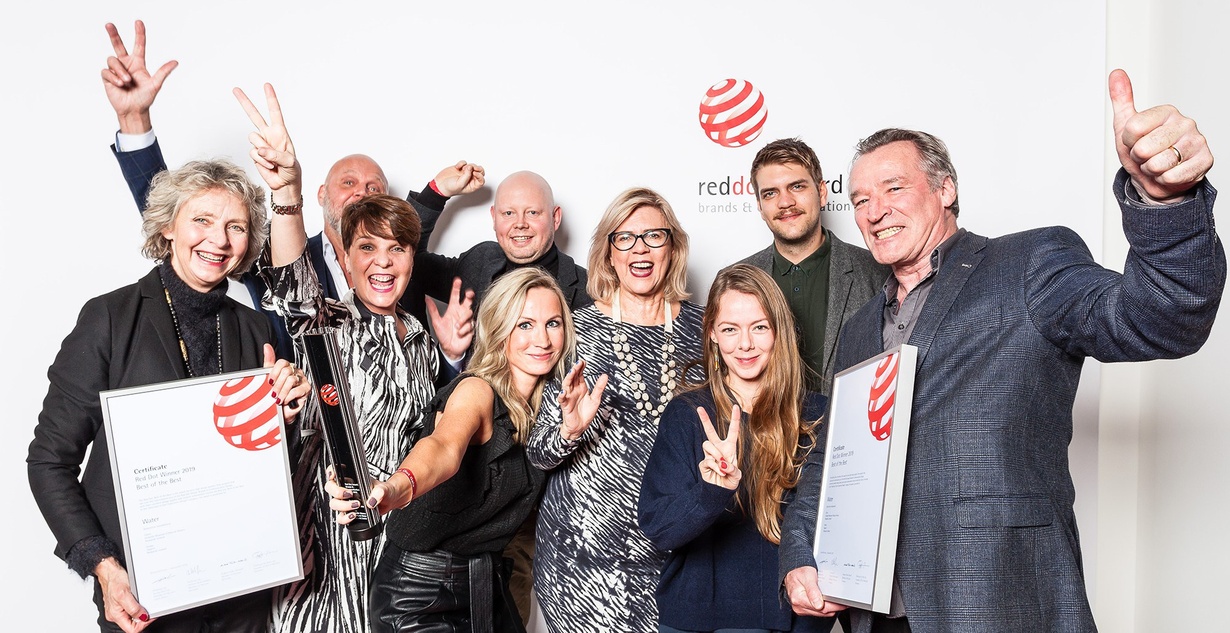 Water
The exhibition Water in Icelandic Nature provides an innovative insight into the country's most important resource: our precious water. Gagarín designed three interactive media stations:
Waterfalls: an audiovisual sculpture where 773 names of all known waterfalls in Iceland form a single poetic waterfall.
Meters: an interactive installation showing the flow, volume, and temperature of different rivers in Iceland, but all in real-time.
Ecosystem viewer: an interactive media table where guests can dive into different wetlands of Iceland with custom made lenses to explore the life found there.
The exhibition which was designed by Þórunn S. Þorgrímsdóttir, opened on December 1, 2018, in Perlan Reykjavik.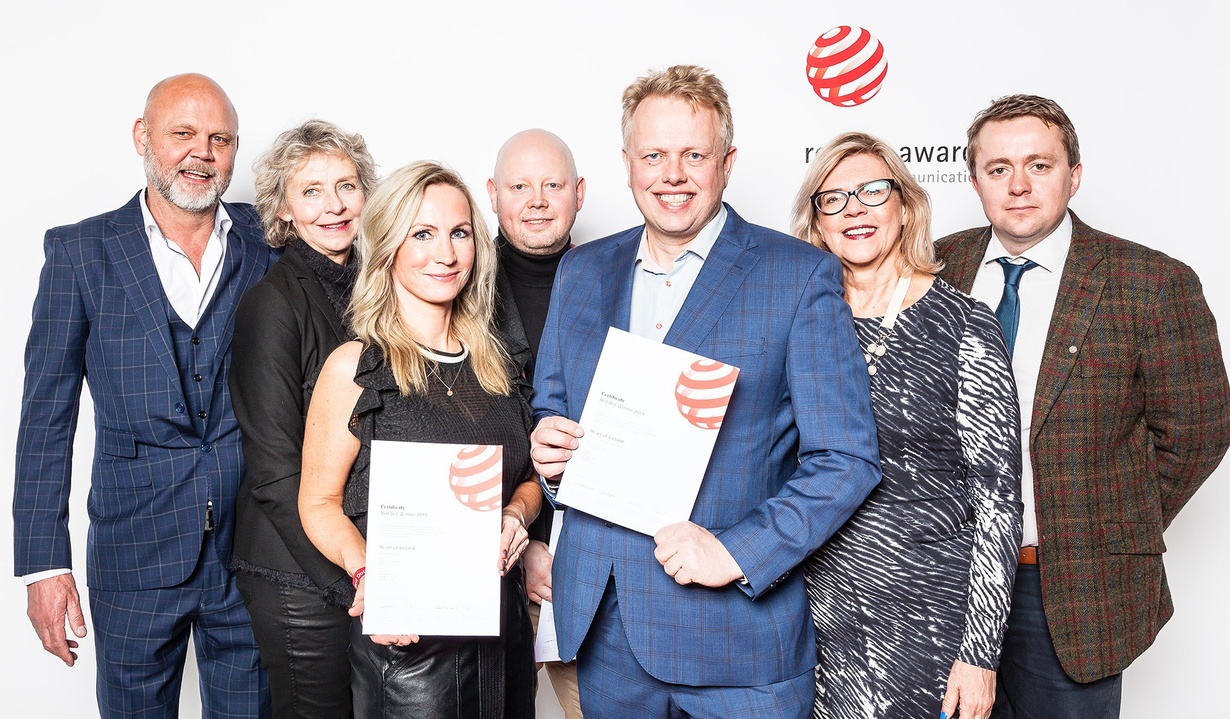 Thingvellir
The exhibition Heart of Iceland is located in Thingvellir National Park and offers an interesting tour through Thingvellir's history and gives an in-depth insight to its unique natural heritage. The visitor's senses are activated by visual and auditory elements, tangibility and virtual reality. The exhibition opened in 2018 and the exhibition design and implementation were in the hands of Gagarín, Gláma Kím, Origo and Visionis, in close collaboration with Thingvellir National Park.