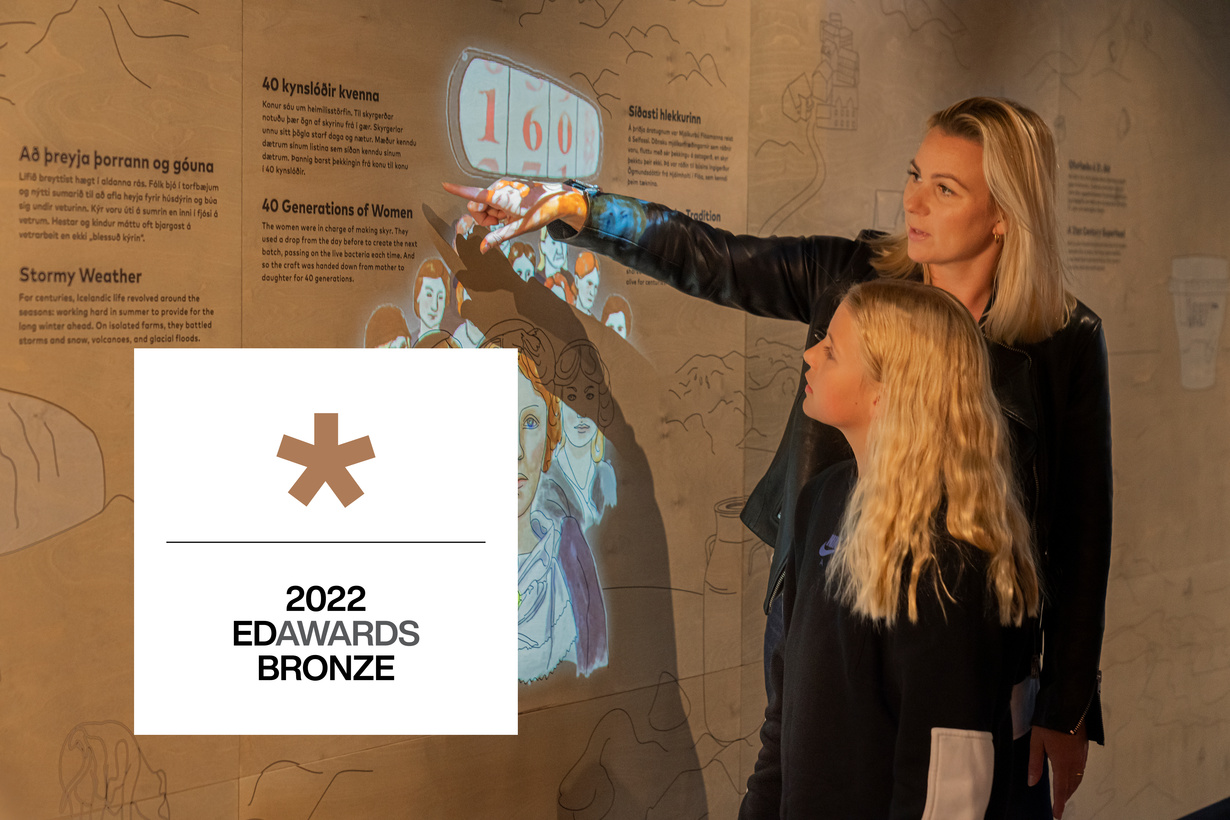 We are very proud to announce that "The Story of Skyr" won a bronze award in the category of "digital installations" at the European Design Awards 2022. Gagarin designed an interactive wall where visitors can learn about the thousand-year-old history of Skyr. A simple food product is turned into an interesting experience, displayed on a single wall in an interactive, participatory and engaging way.
The animated story is projected on a wooden wall that illuminates with animation when touched. There are eight hotspots to trigger individual stories projected on the wall - visitors touch the bright spots on the wall to bring the story to life!
Earlier this year the exhibition received a gold award at the Association of Icelandic Graphic Designers Awards 2022 (FÍT Awards) and a gold award at the Dutch Indigo Awards.
European Design Awards
European Design Awards is a platform for a group of people, consisting of publishers, journalists, editors and academics, to come together on a yearly basis, to gather, evaluate and acknowledge the best examples of communication design in our continent.
The European Design Awards wraps up with a festival in a different city every year, leading up to the awards ceremony. This creates an ideal opportunity for the most creative people of our community to come together, benchmark, be inspired and celebrate.

Read more at EDAwards.
This award is a great recognition and at the same time a confirmation of the creativity and originality that characterizes the exhibition. Vignir Guðjónsson, CEO of Skyrland