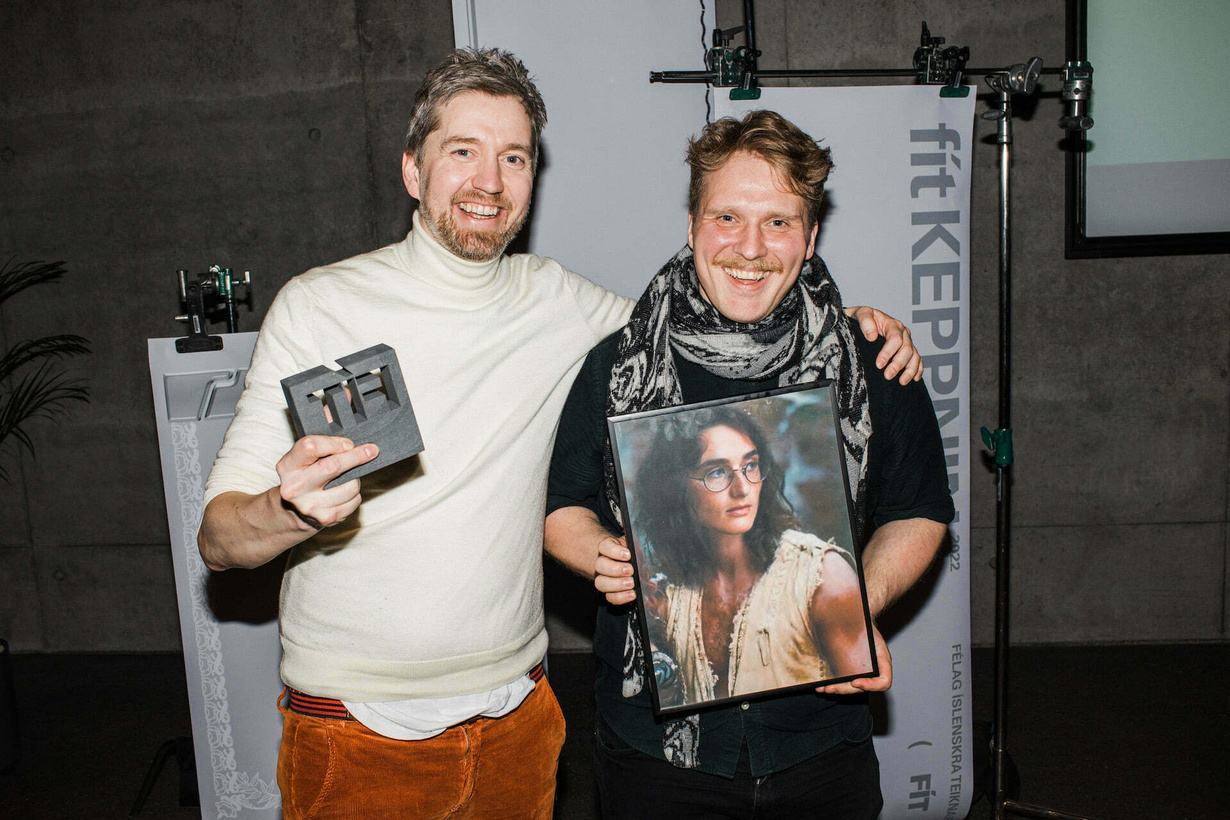 Our designers received a gold award at The Association of Icelandic Graphic Designers Awards 2022 (FÍT Awards) in the category of "Interactive Design" for Skyrland.

Gagarin designed an interactive wall where visitors can learn about the thousand-year-old history of Skyr. A simple food product is turned into an interesting experience, displayed on a single wall in an interactive, participatory and engaging way.
The animated story is projected on a wooden wall that illuminates with animation when touched. There are eight hotspots to trigger individual stories projected on the wall - visitors touch the bright spots on the wall to bring the story to life!
"We really love when we can hide the technology as much as possible, and in this case, we used capacitive touch via copper plates that were installed behind the wall." - Hringur Hafsteinsson

The annual FÍT Awards celebrates the best Icelandic graphic design. During DesignMarch, The Association of Icelandic Graphic Designers hosts an exhibition where awarded projects will be on display.

All awarded projects can be viewed here.


Interactive media: Gagarín
Exhibition design: Snorri Hilmarsson
Sound design: Upptekið ehf.
Print: Lógóflex
Construction of exhibit: Verkstæðið
AV Equipment: Atendi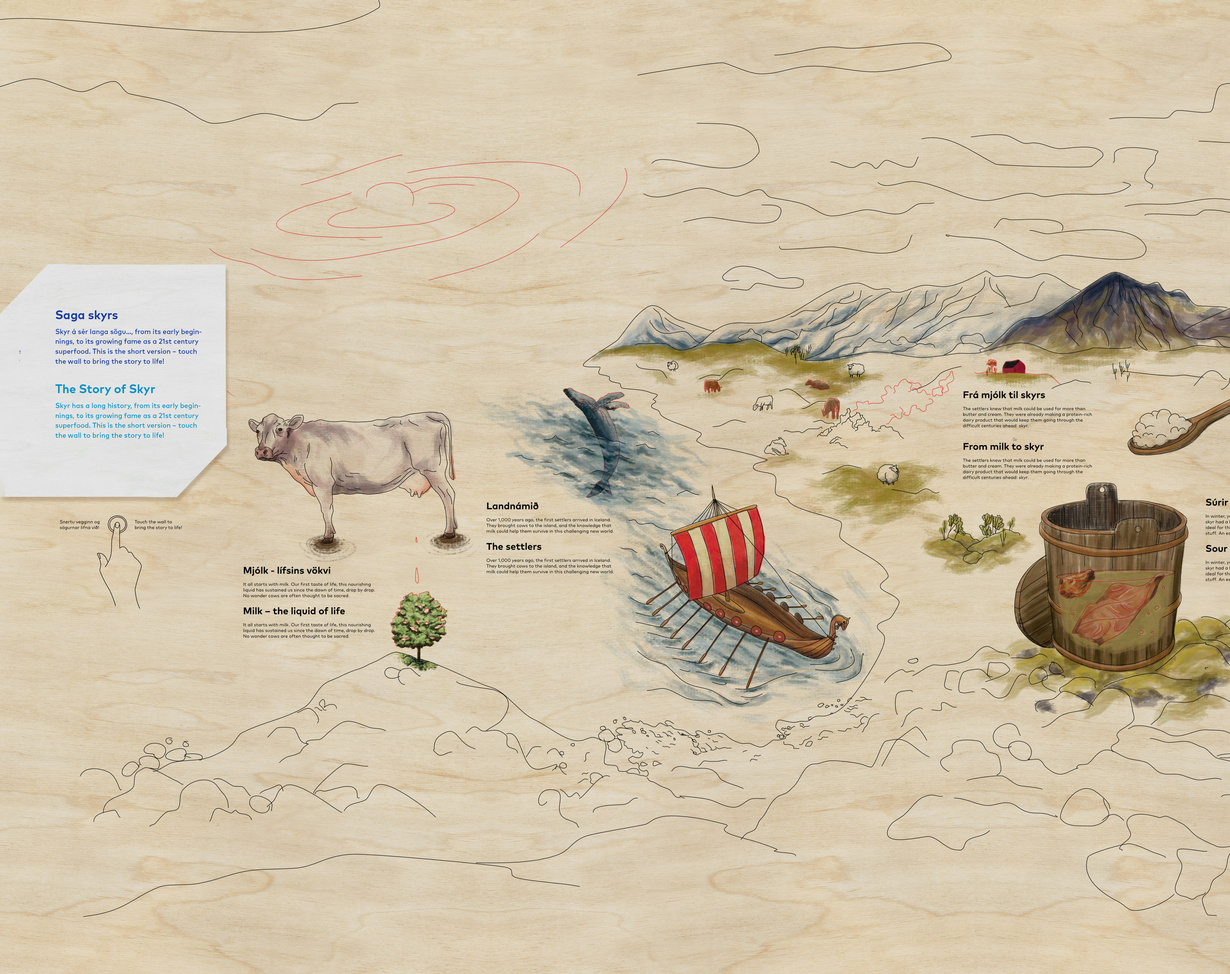 The skyr recipe which came to Iceland during the settlement in the 9th century did not change over time as it was preserved by the Icelandic women for 1000 years.