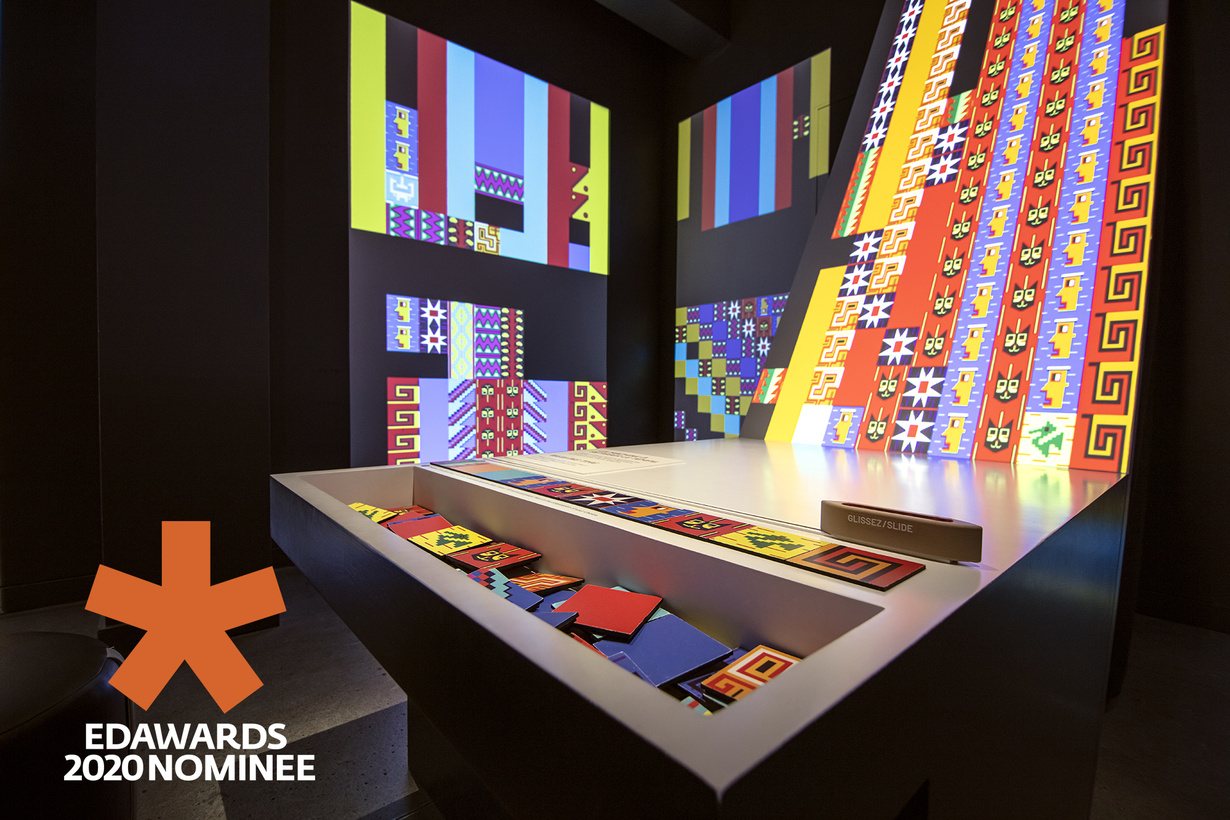 Gagarín has been nominated to the European Design Awards in the category of "Digital installations" for the Weaving Time installation for the exhibition The Incas, Treasures of Peru.
The Incas are known for their extraordinary fabrics and designs. To bring the visitor a step closer to their craft of weaving Gagarin developed the Weaving Time installation. Weaving Time invites visitors to be creative and immerse themselves in a world of patterns. The visitor can weave lines of patterns to the tapestry that wraps around the space.

Exhibition design by Entro and fabrication by Expozone.
European Design Awards
European Design Awards is a collaboration between leading European design magazines, made out of publishers, journalists, editors and academics that come together on a yearly basis, to gather, evaluate and acknowledge the best examples of communication design in our continent.