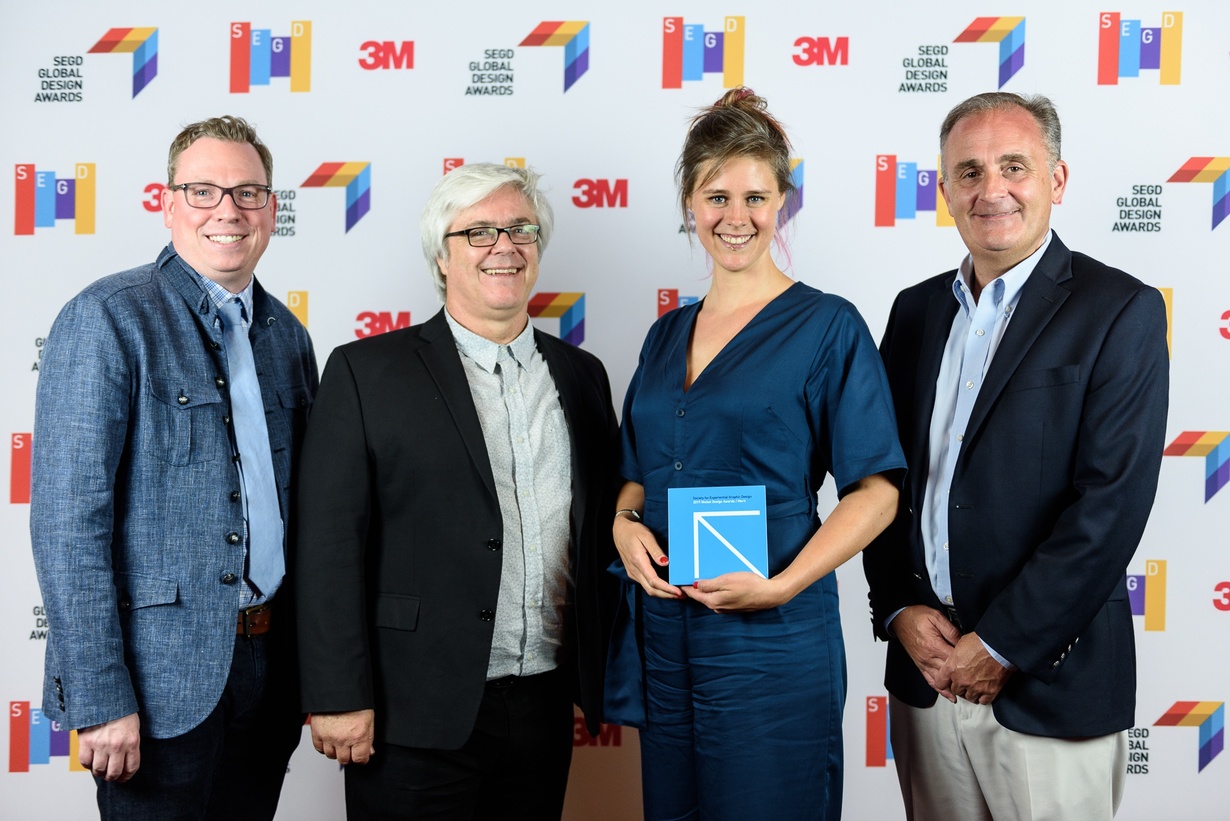 We are very proud that the "Heart of Iceland" exhibition was awarded a Merit Award in the Interactive Experience at the SEGD Global Design Awards. The Society for Experiential Graphic Design (SEGD) awards a select number of projects every year that stand out in their field.
The jury evaluated projects in seven categories that represent the core of experiential graphic design practice: Digital Experience Content, Exhibition, Interactive Experiences, Placemaking and Identity, Public Installation, Strategy/Research/Planning, and Wayfinding.
Jury Comments:
"The Icelandic aesthetic and cultural sensibilities come through in this project: no clutter, modern, spare, smart, clear and concise messaging."
"Wonderful integration of interactive content with the environment that engages the viewer in unexpected and tangible ways, creating a fully immersive experience that is elegant and restrained."
At Thingvellir's visitor centre, Hakið, visitors are invited on a journey about the creation of Iceland, through the history of culture and nature. As both always intertwine through the exhibition, first the visitors get to look into a long-gone past through immersive and interactive experiences set in the environment of the time. Thereafter the emphasis lies on the nature of the area and lets them explore it in a fun way. Before heading back out to nature outside some future scenarios are drawn up so visitors are left with thought-provoking questions.
Exhibition design by Gagarín, Gláma Kím and Þórunn S. Þorgrímsdóttir

Read more here: https://segd.org/heart-iceland