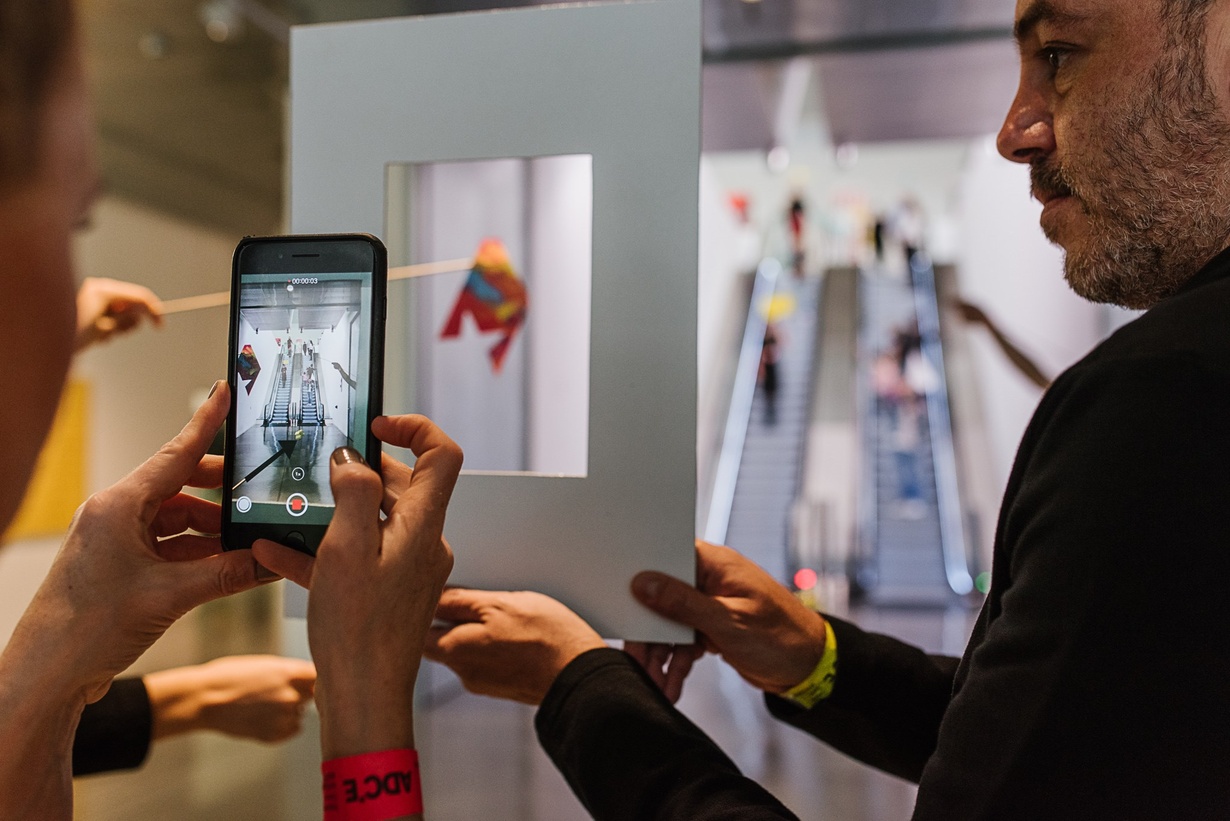 Gagarín is one of the participants at the ADC*E Festival´s workshops in Barcelona 9-11th of November 2017. This year theme is "Imagineering Creative Intelligence" and Gagarin will provide a workshop about augmenting reality. The workshops take centre stage between 10:00-13:00 on Day 2 of the 4th European Creativity Festival.
Spaces are limited so make sure to buy your ticket early!
Augmenting Reality
"A new world is soon to be upon us, one where communication is no longer separated into digital or real. The realities are about to melt together. What will it mean for communication design to be in a new reality where qualities of both the real and the virtual merge?
The workshop is aimed at examining a few aspects of digital communication in spatial environments. We aim to make participants explore what can be new design requirements for the new and emerging technologies of virtual, augmented and mixed realities.

The workshop will consist of augmenting existing places/spaces with mockups of the digital graphics one would like to see there. Drawn/built or sculpted in real hands on material. The workshop's end product will be in the shape of an image where participants are holding up 3d representations of their graphic elements on site.
Takeaways will include new ways of thinking around what digital layers could be helpful to add to real environments, be it wayfinding, information visualization of capital flows, dog walker paths or whatever one may want to add to the existing public space."