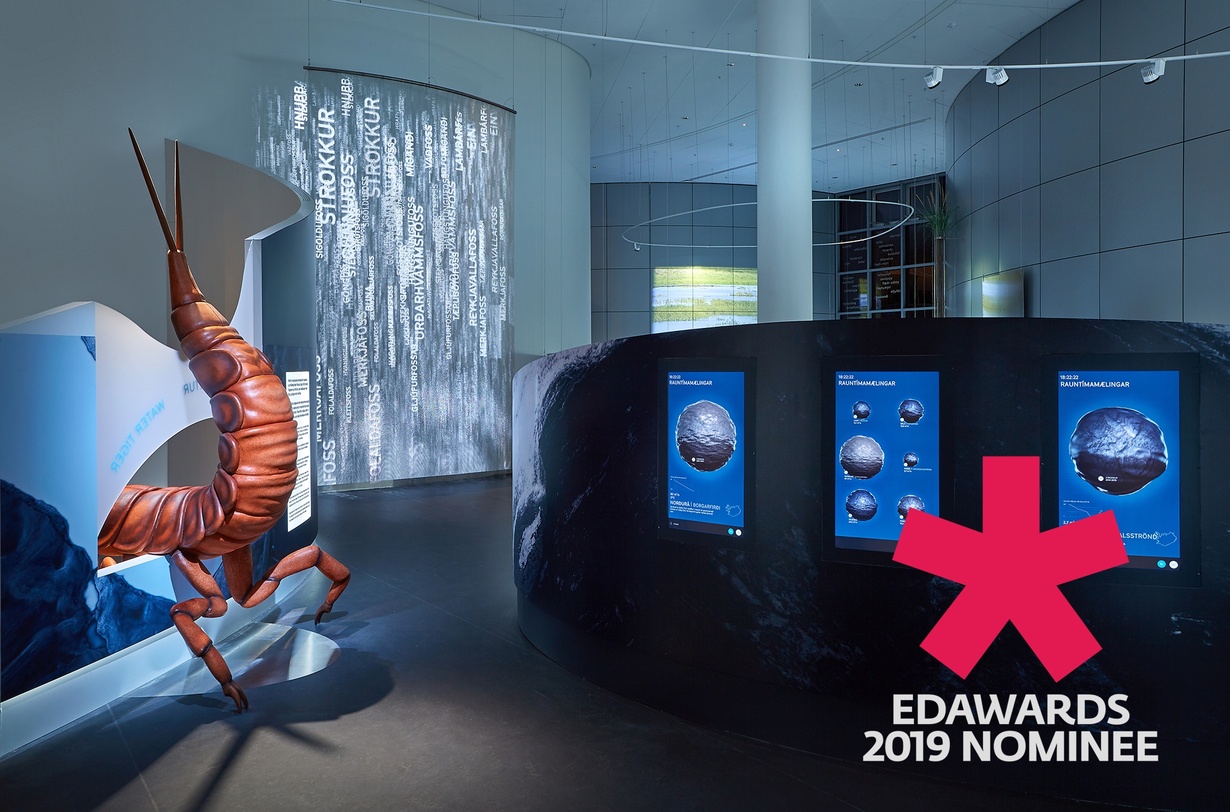 Gagarín has been nominated to the European Design Awards in the category of "Digital installations" for three installations covering different fields in the world of water.
The Icelandic Museum of Natural History opened a new permanent exhibition at Perlan (the Pearl) in Reykjavík last summer. The exhibition provides a comprehensive and innovative insight into one of the most important resources of Iceland, the water, that fosters diverse life and will be the key to a flourishing future in the country. The exhibition which is close to 400 sqm in size was designed by Þórunn S. Þorgrímsdóttir as head of design and exhibition curator.
Click here for more information about the exhibition
European Design Awards
European Design Awards is a collaboration between leading European design magazines, made out of publishers, journalists, editors and academics that come together on a yearly basis, to gather, evaluate and acknowledge the best examples of communication design in our continent.